Carnegie Earns Third-Consecutive B Corp Certification
B Lab recognizes Carnegie Fabrics for meeting environmental standards of performance, accountability, and transparency, demonstrated by a tradition of industry firsts.
Carnegie has achieved recertification by B Lab as a B Corporation ("B Corp"), a designation that requires the highest environmental standards of verified environmental performance, accountability, and transparency. Carnegie has been B Corp-certified since 2014, which requires a rigorous process that evaluates the company for holistic achievements in the environmental and social spaces.
"I'm incredibly proud of the team at Carnegie and all of our partners around the world in securing this third successive B Corp Certification," said Carnegie Fabrics CEO Gordon Boggis. "It reflects our unwavering commitment to delivering high performance solutions, which have a positive environmental impact, and which are developed with a strong sense of purpose and social responsibility. We're excited to continue to collaborate with all individuals and organizations to make ESG goals a reality."
Carnegie has been known for leading the industry with a tradition of pioneering firsts. As the first and only PVC-free high-performance textile company for more than 71 years, Carnegie actively invests in materials that have reduced carbon footprints by avoiding harmful finishes while obtaining verified industry ratings that prove its commitment to sustainability and health.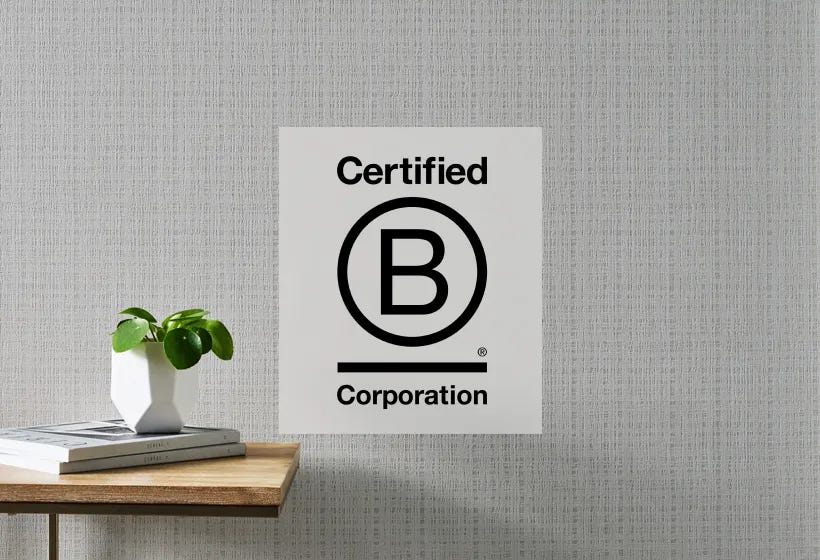 Carnegie's eco-friendly innovations include the development of its own Xorel fabrics, which provide a durable alternative to PVC materials, and Biobased Xorel, the first plant-based, high-performance textile in the world. It is also the first textile to achieve the Living Product Challenge Certification, has earned Gold Certification by the Cradle to Cradle Products Innovation Institute, Indoor Air Quality certification from SCS Indoor Advantage, and the new FACTS Sustainability Certification.
What is B Corp?
B Lab is a nonprofit network that works to transform the global economy to benefit all people, communities, and the planet. Started in 2006, the organization creates standards, policies, tools, and programs that shift the behavior, culture, and structural underpinnings of capitalism. B Lab is known for certifying B Corporations while positively impacting companies around the world and helping them balance profit with purpose.
In order to achieve certification, a company must:
Demonstrate high social and environmental performance by achieving a B Impact Assessment score of 80 or above and pass a risk review.

Make a legal commitment to sustainability by changing its corporate governance structure to be accountable to all stakeholders, not just shareholders.

Exhibit transparency by allowing information about its performance to be measured against B Lab's standards to be publicly available on their B Corp profile on B Lab's website.
For more information, visit www.bcorporation.net.