Furniture Specifications
Dimensions:
18.5" height x 19.5" top diameter x 26.25" base diameter
Weight Per Unit:
27.85 Pounds
Contents:
Fabric: 100% IFR Xorel® or 100% Silicone
Frame: CPC Arauco Radiata Pine Plywood
Cushioning Material: CertiPUR-US® Foam
Back to Products
Back to Category Listings
Scale Markers
|
Full Width Scale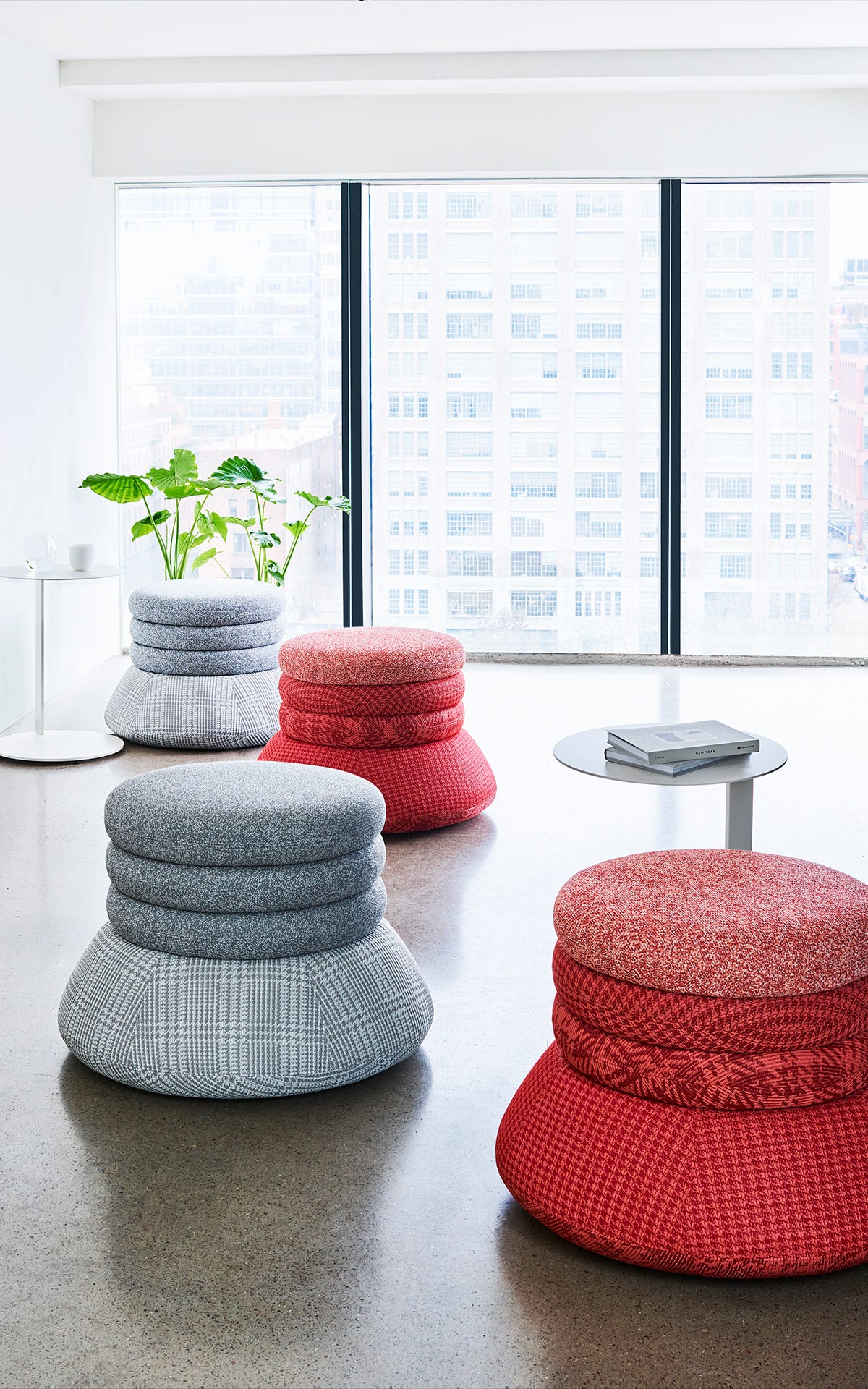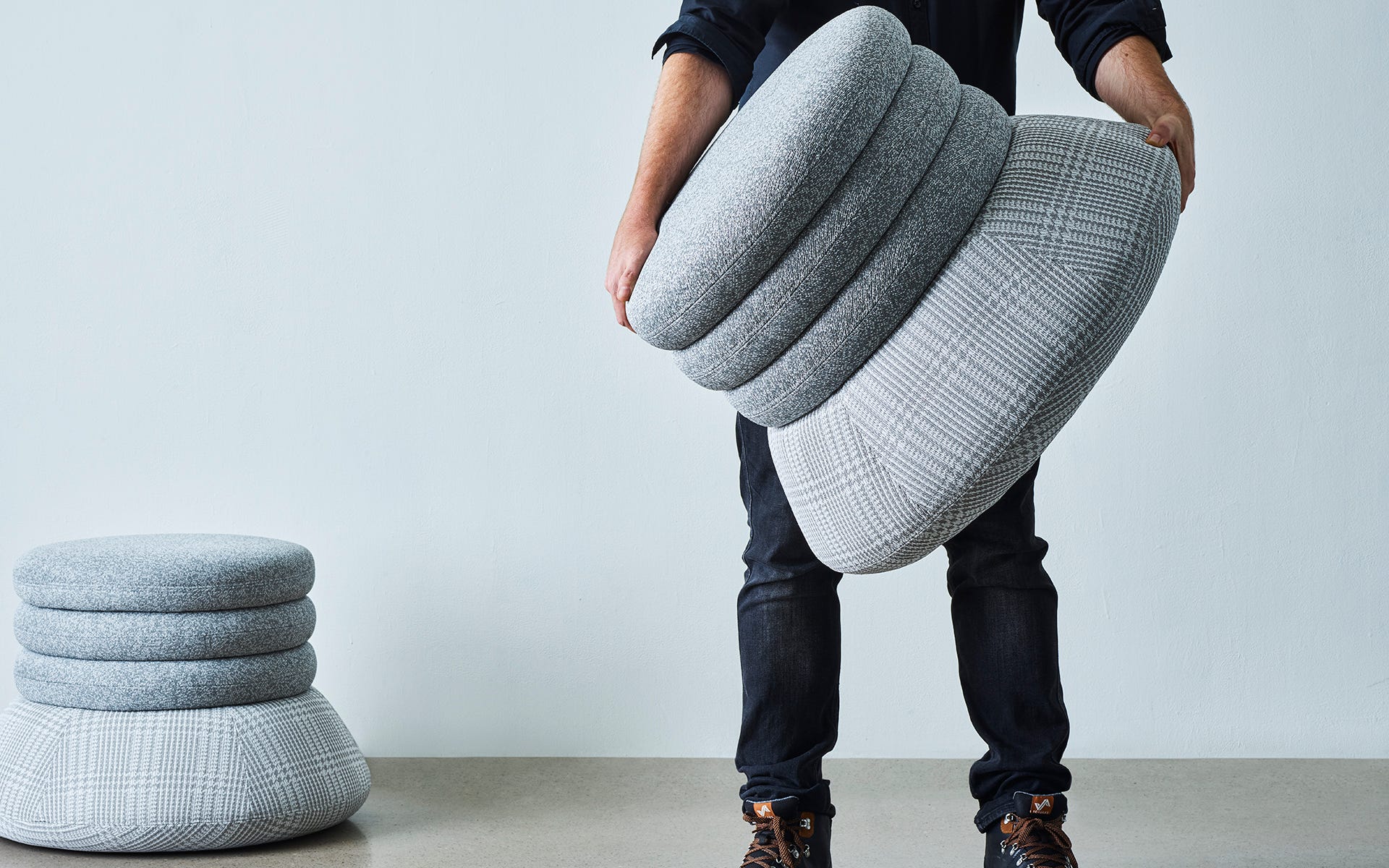 Boost Ottoman is a unique seating form developed based on the versatility of Carnegie's High performance Xorel™ Knit fabric. The result is a playful and colorful multi-layered ottoman with innumerable design options perfect for high use areas.

Expanding the range of fabric options, Boost Ottoman is available with Siltech Press and Siltech Grain - coated, wipeable, bleach cleanable performance upholstery fabrics.

Create your own custom Boost Ottoman with Xorel Knit, Siltech Press, or Siltech Grain at no minimum. Contact Sales Services for further inquiry.