Back to Products
Back to Category Listings
Scale Markers
|
Full Width Scale
Boost Ottoman is a unique seating form developed based on the versatility of Carnegie's High performance Xorel™ Knit fabric. The result is a playful and colorful multi-layered ottoman with innumerable design options perfect for high use areas.

Expanding the range of fabric options, Boost Ottoman is available with Siltech Press and Siltech Grain - coated, wipeable, bleach cleanable performance upholstery fabrics.

Create your own custom Boost Ottoman with Xorel Knit, Siltech Press, or Siltech Grain at no minimum. Contact Sales Services for further inquiry.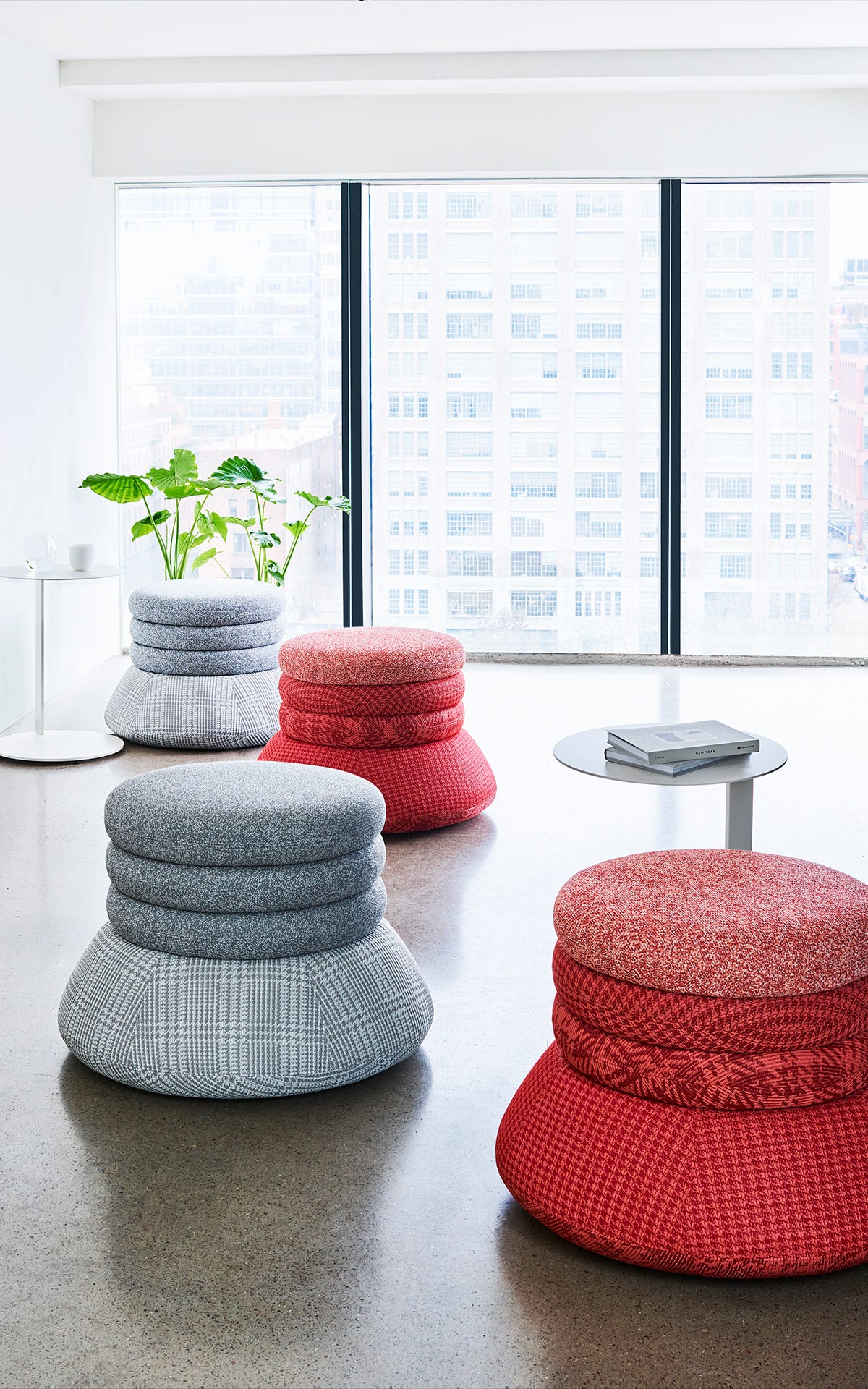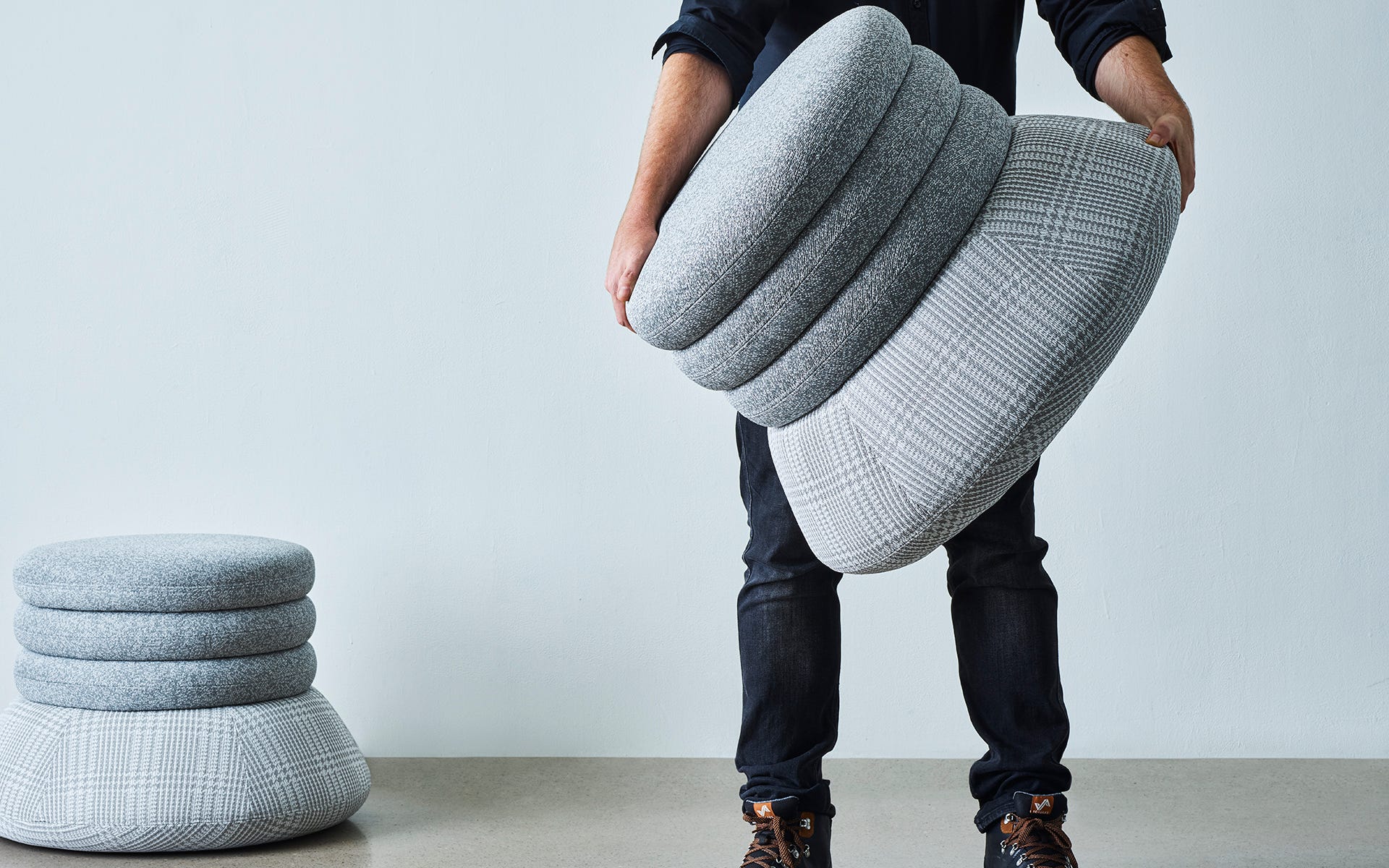 Boost Ottoman with Xorel Knit
Select Use: Furniture
Furniture Specifications
Download Specs
Contents:
Fabric: 100% IFR Xorel® or 100% Silicone
Frame: CPC Arauco Radiata Pine Plywood
Cushioning Material: CertiPUR-US® Foam
Cleaning Code:
WS & BC - Water/Solvent & Bleach Cleanable
Dimensions:
18.5" height x 19.5" top diameter x 26.25" base diameter
Weight Per Unit:
27.85 Pounds