Dividers Specifications
Type:
Privacy Screens
Space Dividers
Vertical Partitions
Dimensions:
47.5" W x 118" H, 3.5mm Thickness
Weight Per Unit:
4.85 lbs
Contents:
90% Wool, 10% Polyester
Back to Products
Back to Category Listings
Scale Markers
|
Full Width Scale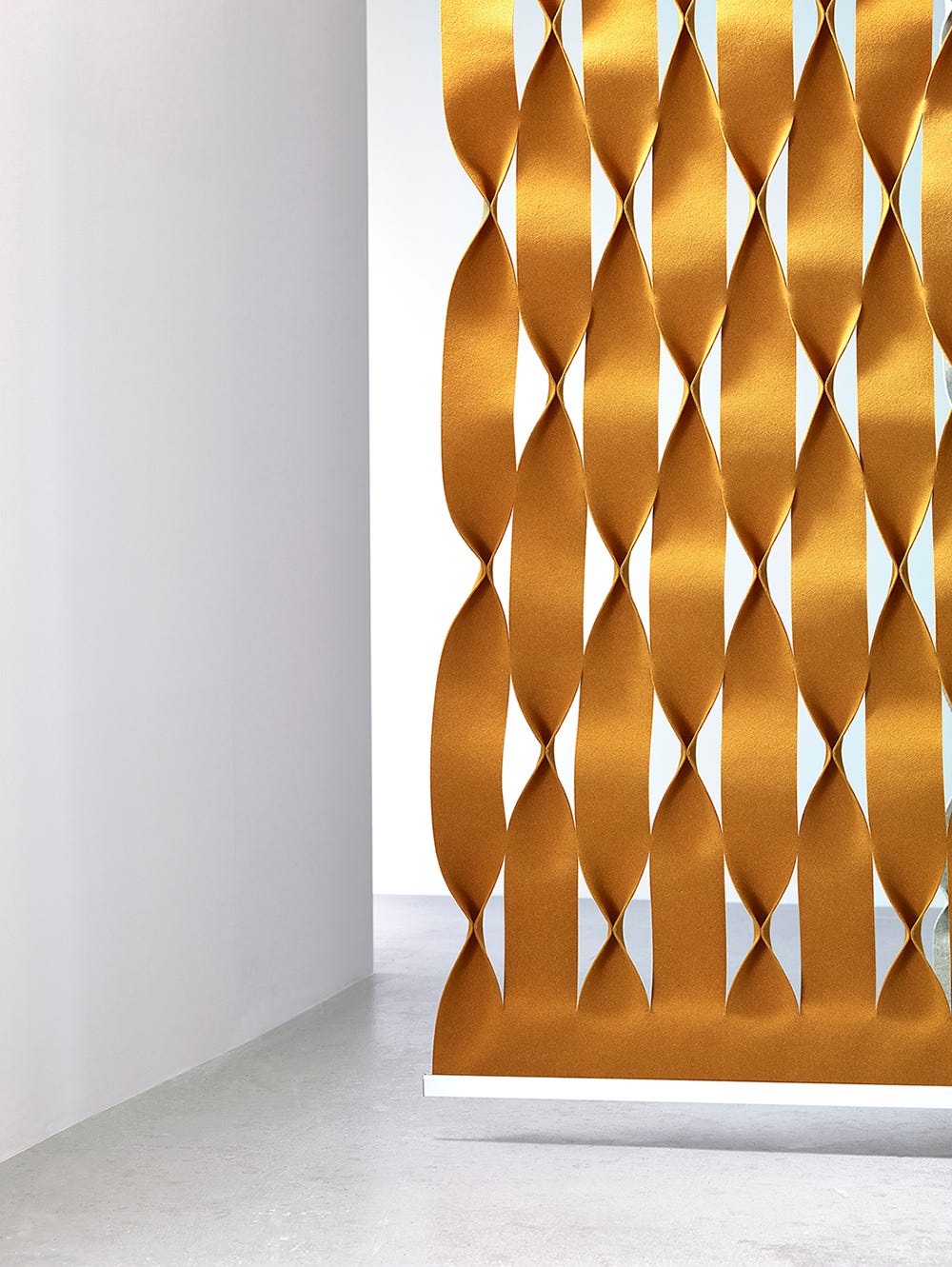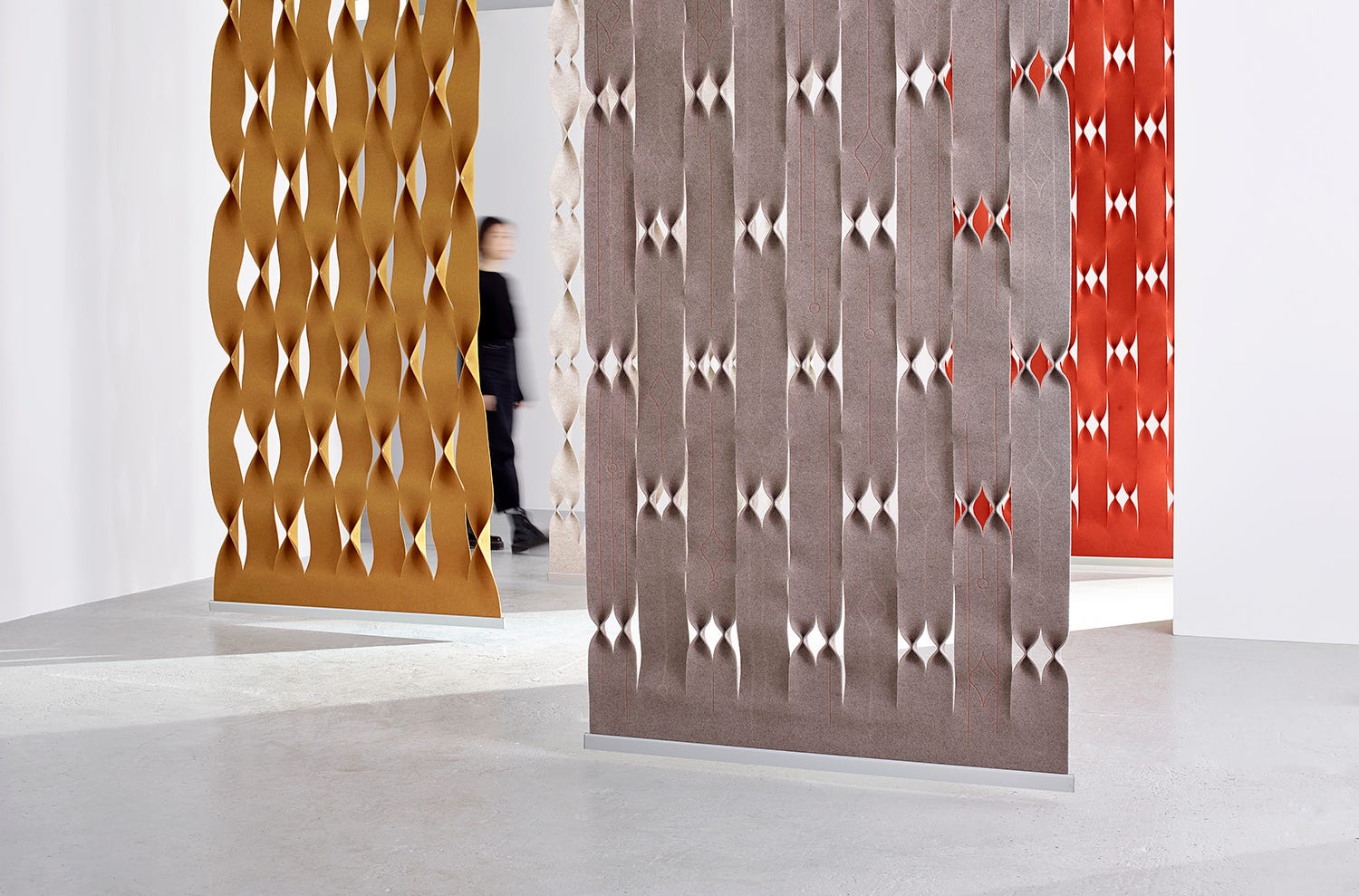 Coterie II is an artfully-crafted, vertical space division panel that provides visual and acoustical buffering for a variety of spaces. Created in collaboration with Polish felt artist Anna Spakowska, Coterie II provides a refreshed solution to shared spaces by bringing dimensionality, materiality, and simplicity all within a single product—an easy-to-install, hanging space division system. 
Referring to an intimate group with a unifying purpose, the word "coterie" perfectly describes the versatile panels that come together to enhance the beauty of a space. Crafted from plush Italian wool felt, the four designs feature abstract geometric cutouts inspired by a traditional Polish pastry, faworki, which translates to "angel wings" in English. 
Coterie II comes in nine woolen melange felt hues. The carefully-curated color options include shades of blue, red, ochre, and gray in order to allow designers to experiment with their own palette combinations and create unique, standout moments or complement existing aesthetics. 
Each panel measures 47.5 inches wide by 118 inches tall, with a thickness of 3.5 millimeters. Paired with our simple-to-install hardware, Carnegie Bar or Beam, Coterie delivers a clear pathway to an innovative yet beautiful project solution.