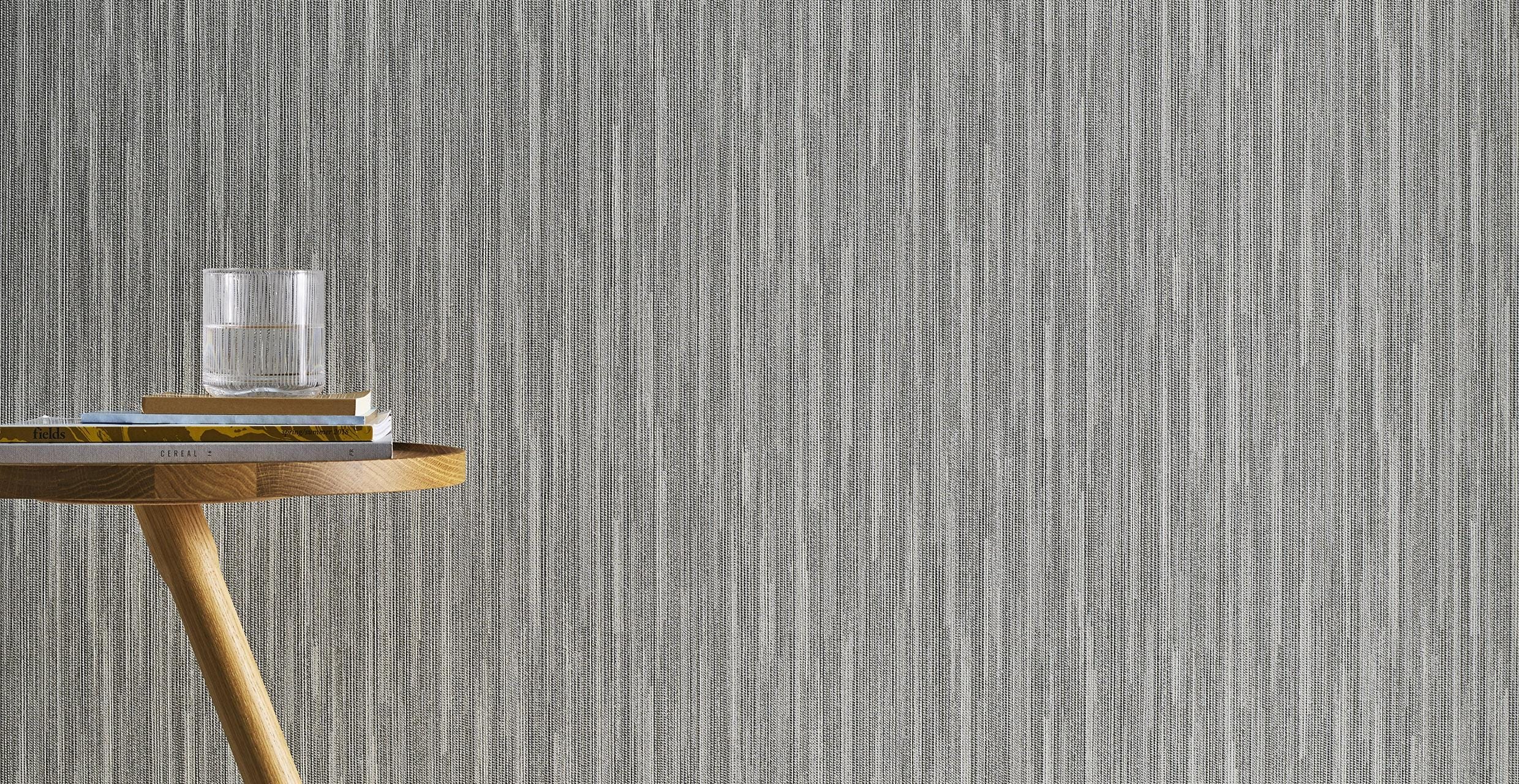 The ability to clean the finishes you specify in accordance with CDC cleaning guidelines using EPA approved disinfectants is as important than ever.
Carnegie offers three distinct high performance wallcovering categories that deliver beautiful, sustainable materials which perform, provide value and longetivity. Meeting the most stringent criteria for cleaning and performance, all three categories are:
Cleanable, maintainable

Class A / Class 1 fire rated,

ASTM E84

Tear & abrasion resistant

PVC-free
Xorel®
Woven from a highly technical polymer system, Xorel's performance emanates from the yarn itself; without the need for any finishes or coatings. It can be aggressively cleaned and its proprietary backing technology prevents stains and moisture from passing through textile to the wall.
In 2013, Carnegie introduced the first and only biobased high performance textile in the world – Biobased Xorel. This product is made from the rapidly renewable sugar cane plant and delivers all the same performance. It is Cradle to Cradle Gold and Living Product Challenge Imperative Certified.

Available in more than 350 colors, patterns and textures, Xorel provides boundless opportunity for designing unique environments that require stringent of cleaning protocols.
Xorel can be safely cleaned with bleach solutions, and the most dominate cleaners types Quaternary Ammonium, Hypochlorite(bleach), Accelerated Hydrogen Peroxide, and Ethanol.

Xorel is also safe for UVC Disinfecting.
Look Aesthetic
Woven high performance textile

Wide range of design options

Lustrous quality, b

rightens long corridors
Performance
Inherently antimicrobial

Antibacterial

Anti-staph

Bleach Cleanable

Class A / Class ASTM E84

Tear, abrasion, impact resistant

Exceeds Type II performance

Warranty: 10 years
Sustainability
PVC-free

LEED points

3rd party certified

C2C Certified (Cradle to Cradle), Living Product Challenge Imperative Certified

World's first biobased performance wallcovering
TPO
PVC (Vinyl) is 20th century technology; TPOs are 21st century. Instead of being derived from chlorine chemistry with all its inherent environmental dangers, TPO emanates from an olefin based film which is simpler, lighter and environmentally superior to PVC. Our TPO products match vinyl performance and design possibilities without the environmental hangover that vinyl leaves the planet with. TPOs may also be cleaned with a bleach solution.
Look Aesthetic
Non-woven, high performance

Printed and embossed
Performance
Cleanable

Class A / Class 1, ASTM E84

Tear and abrasion resistant

Warranty: 10 years
Sustainability
Durable Wovens
When you want a natural textile look but need the durability of high performance yarns we offer a wide variety of options. These textiles withstand abuse and clean up effectively. Here again there is no PVC content, since Carnegie is the only PVC-free wallcovering company in the industry.
Look Aesthetic
Woven with strong durable yarns

Natural textile appearance
Performance
Tear and abrasion resistant

Stain repellent

Easy to maintain

Cleanable with water and solvent

Class A / Class 1
Sustainability

Related Resources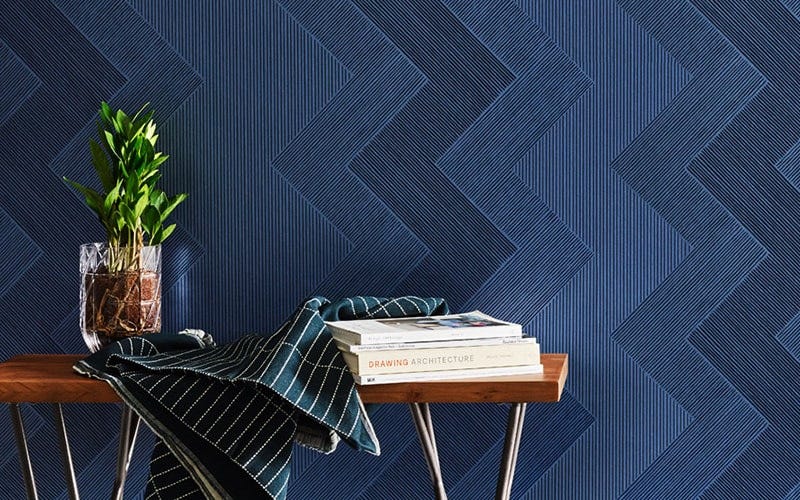 What to Consider when Choosing Sustainable Wallcovering
Easily select high-performing, sustainable wallcoverings with our comprehensive guidelines.
5 min read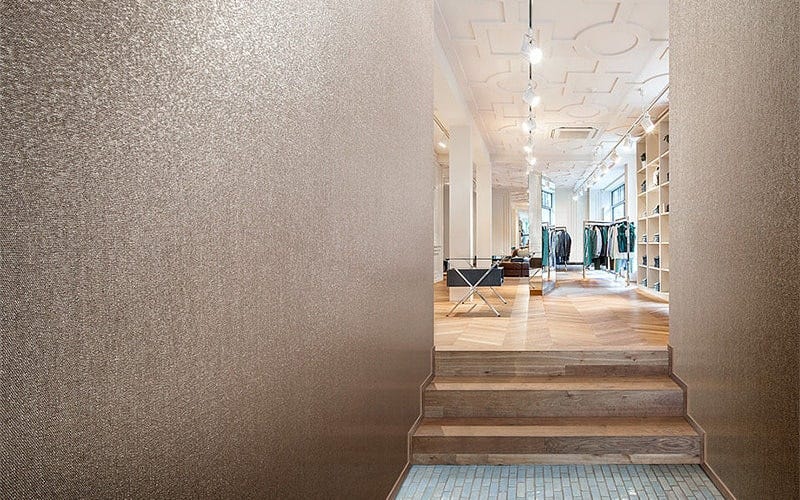 Design Solution Overview - High-Performance Wallcoverings
Wall surfaces in commercial projects endure a lot of traffic; even abuse. Designers need materials that can deliver a high level of durability, cleanability, have strong visual appeal and are sensible for the environment.
5 min read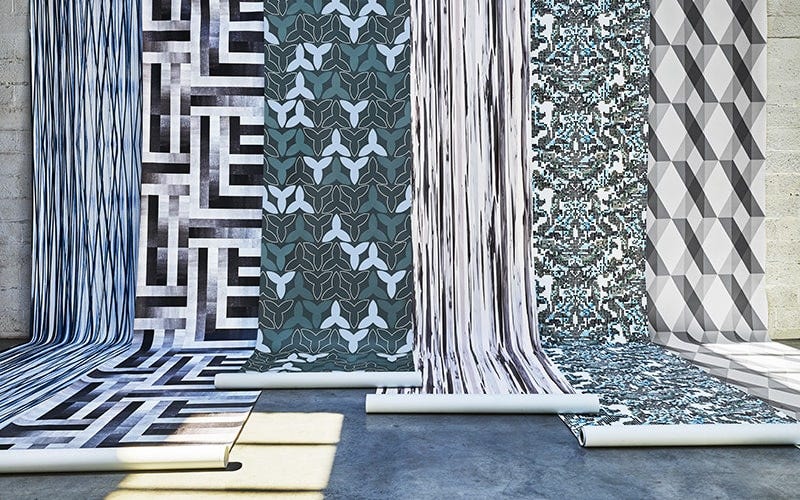 Digitally Printed TPO Wallcoverings
Update your wallcovering ABC's with TPO technology. Keep the superior performance and the ease of cleaning without the health and environmental concerns of PVC's chlorine chemistry.
5 min read