Window Specifications
Contents:
100% Trevira CS Polyester
Back to Products
Back to Category Listings
Scale Markers
|
Full Width Scale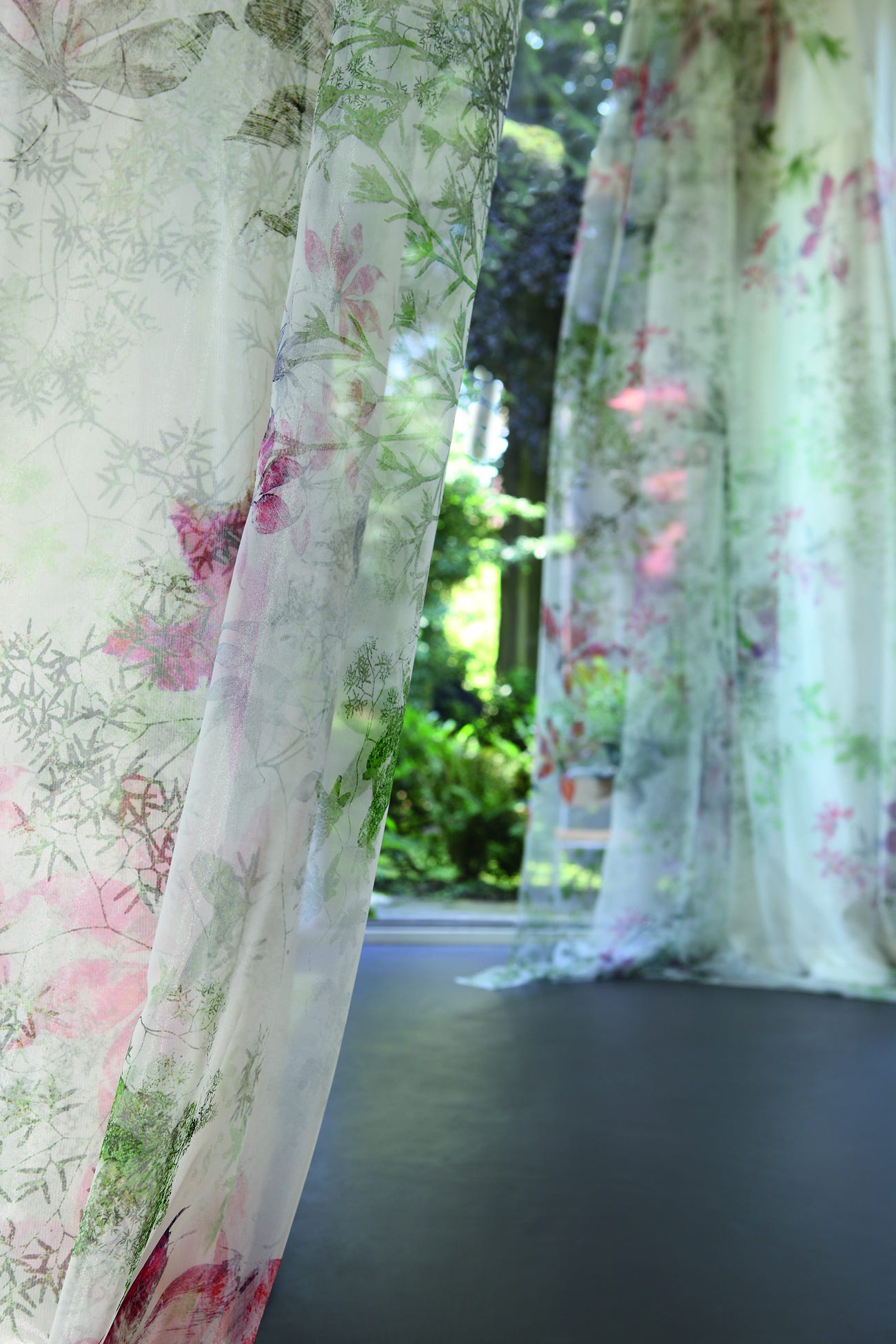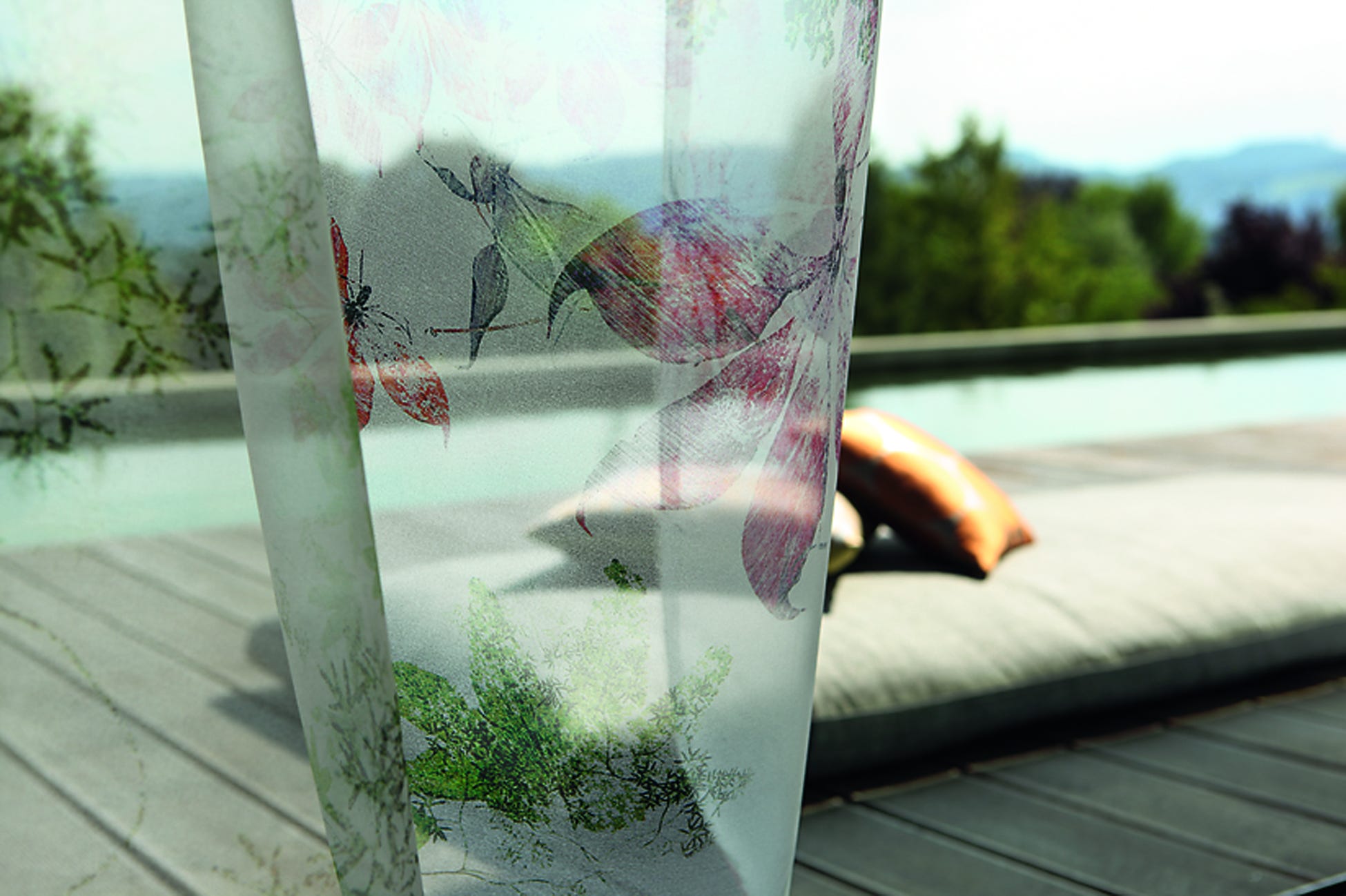 The finest of sheers is used as the base for Semiramis, a transfer printed transparent sheer. The gossamer quality of the fabric juxtaposed with the hauntingly beautiful images of florals, combine to create visually arresting images that are more art than textile design! This fabric combines edgy images and innovative techniques that blur the line between art and interiors!