Xorel Knit
Xorel Knit won the Interior Design, Best of Year Award for Healthcare Fabric this December 2019.
Xorel Knit is a breakthrough material that leverages the exceptional performance and beauty of Xorel with the application versatility of a knitted textile. Specifically engineered to upholster, it has the flexibility to hug the dramatic shapes of modern furniture. The remarkable combination of functionality and sustainability makes Xorel Knit a textile like no other.
INNOVATION
To create Xorel Knit, the Carnegie Creative team became completely immersed in building a one-of-a-kind knitting machine that would produce a textile unlike any other in the brand's 38-year history. This textile is designed first and foremost for upholstery use: with the ability to wrap and hug extremely complex curves.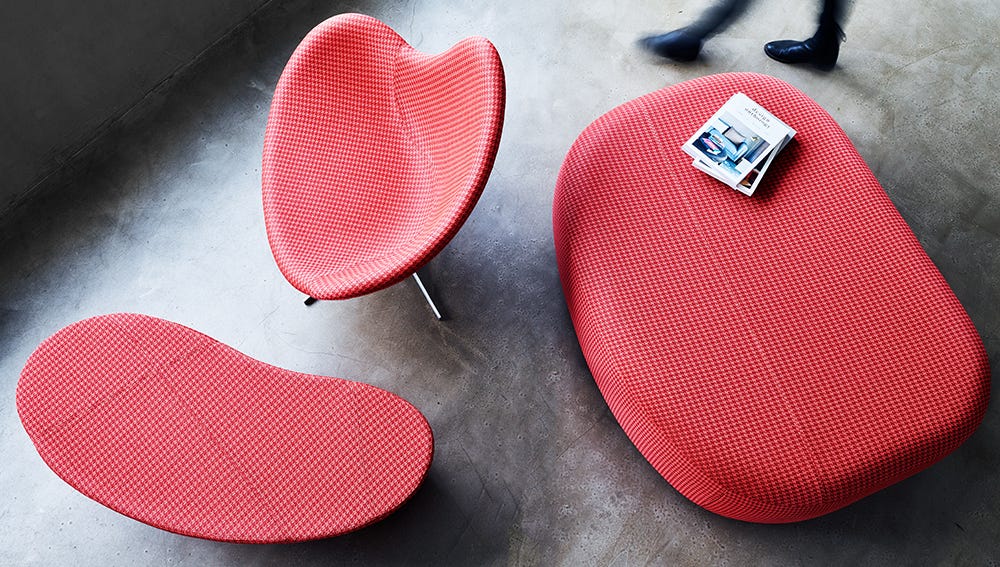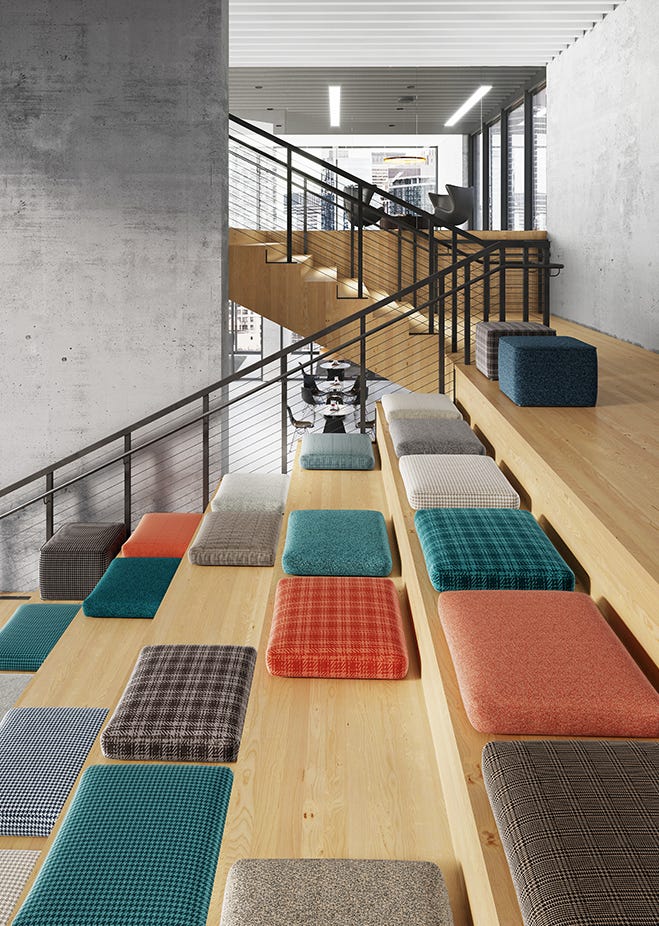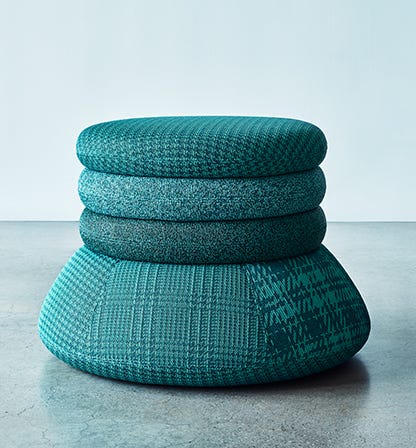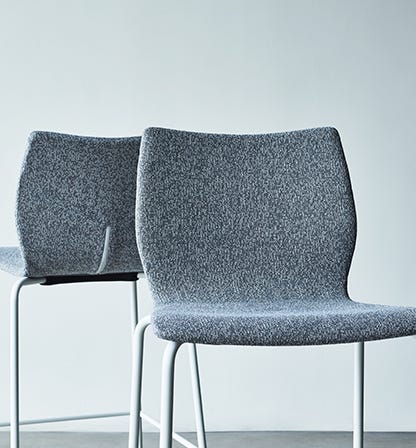 A NEW MATERIAL
With visual depth, dimension and a low lustre, Xorel Knit has an ambiance all on its own. The hand is crisp which speaks to its strength while the inherent flexibility provides the stretch and recovery requirements that many modern furniture pieces demand.
Top: Carnegie's Boost Ottoman
Bottom: Versteel Zuri Chair
SNAP
A complex multi-color solid Snap Knit uses 4 different yarns to create a multi-color solid that is textural and complex in color.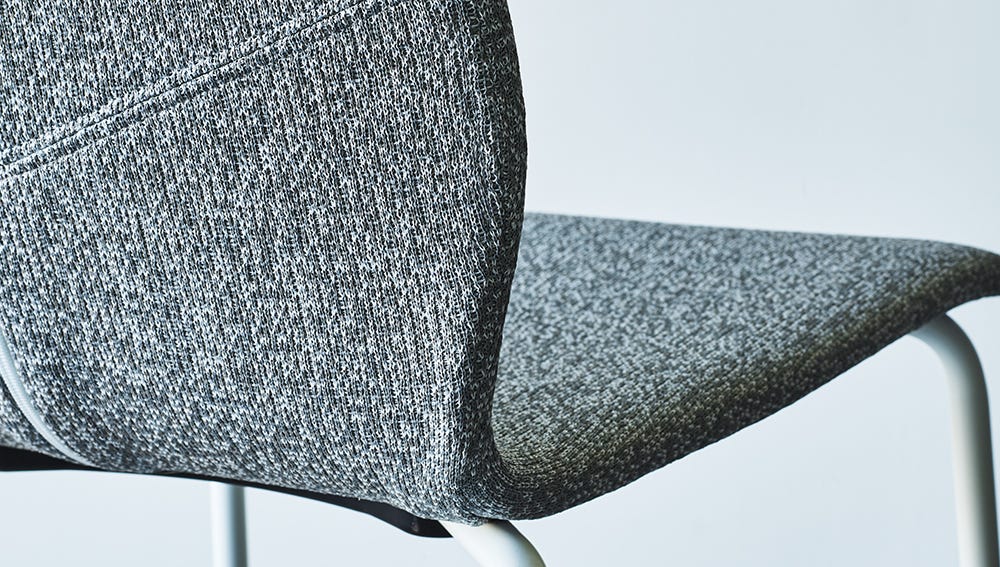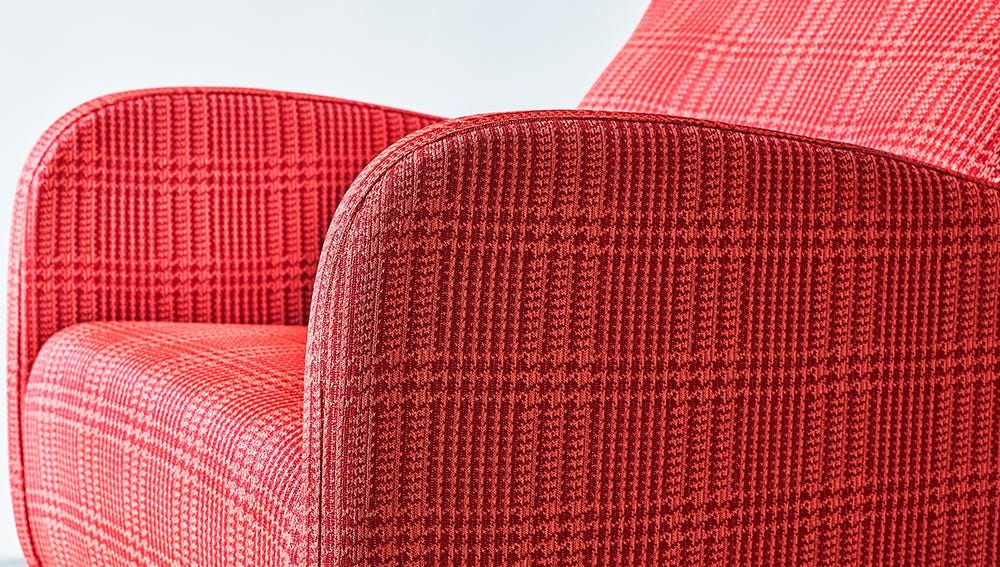 BUNGEE KNIT
Traditional herringbone with a modern twist. Bungee Knit is a modern take on traditional herringbone plaid, a timeless all-over, small-scale pattern.
SWERVE KNIT
A tailored technical houndstooth. Classic but contemporary.Swerve Knit is a technical version of a clean cut tailored houndstooth.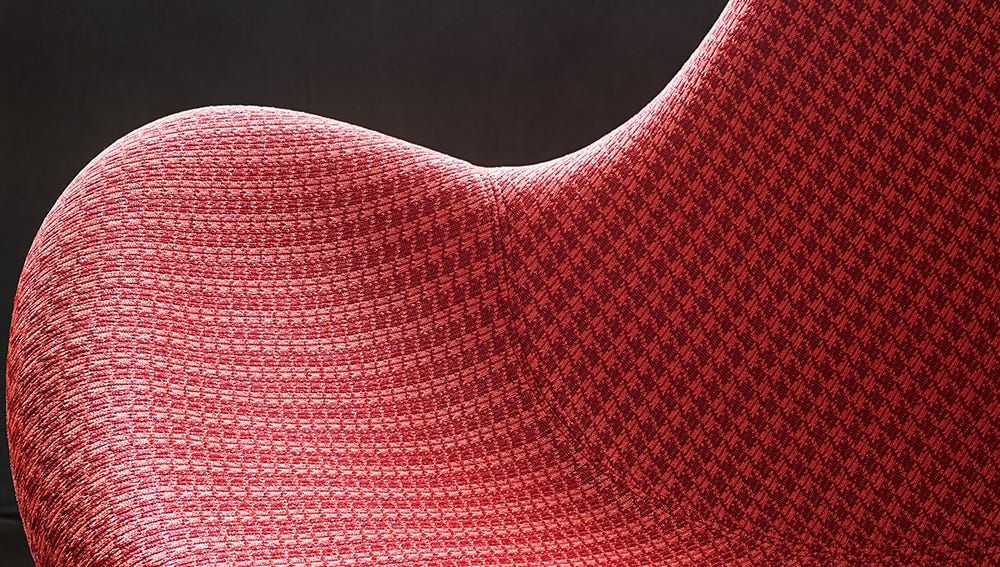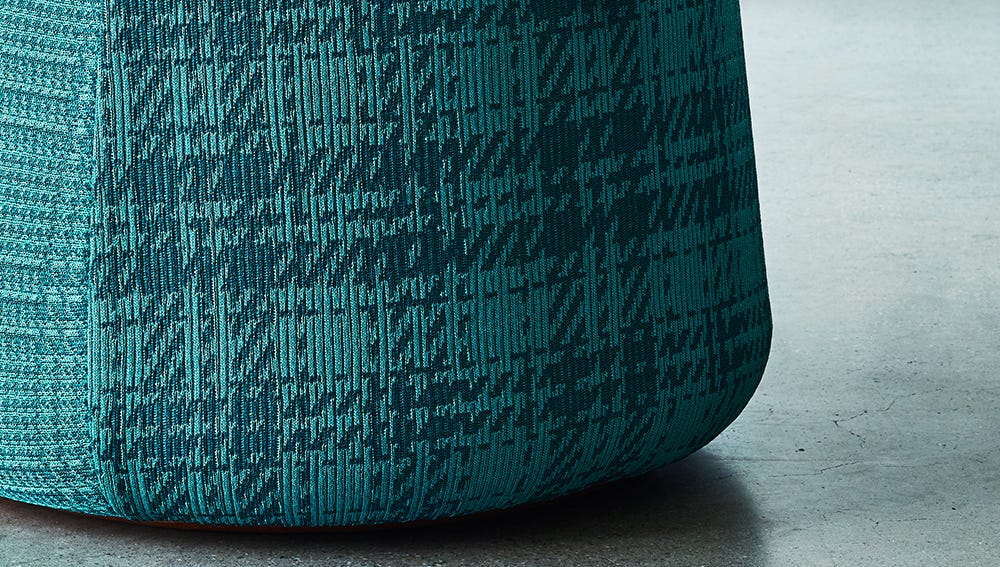 ZOOM KNIT
Macro take on a classic plaid. Go big or go home, Zoom Knit is a classic plaid with at a macro scale. Dual colors emphasize the clean lines of this pattern.