23/03 Creative Collections
Where Sustainability Meets Style
Embrace a new era of sustainably authentic design with our latest 23/03 Creative Collection proudly created by the industry's sole B-Corp certified textile manufacturer and forever PVC-free company.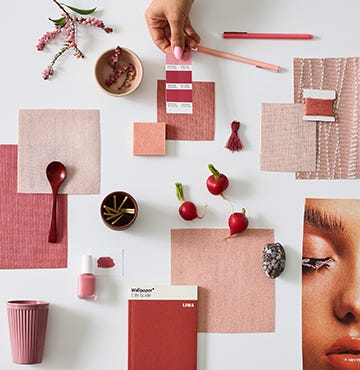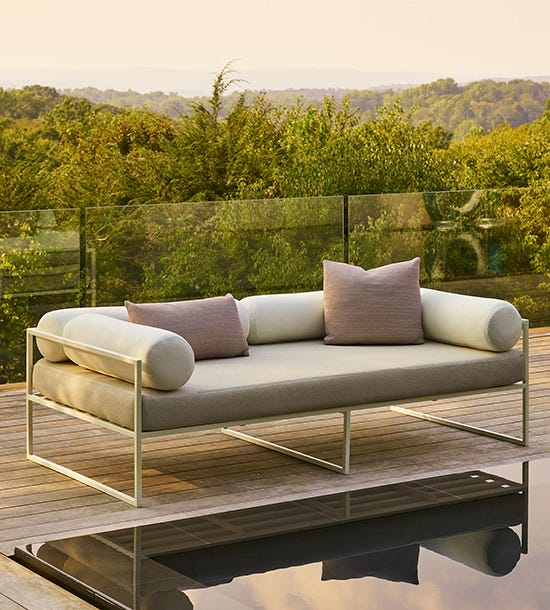 Explore the Collections
Al Fresco Collection
Al Fresco, meaning "in the open air," does not just refer to outdoor dining in Europe – it is a lifestyle. This collection of Indoor Outdoor Biobased Xorel® fabrics includes versatile products that celebrate taking the time to make space, reflect, smile, drink, and enjoy. 26 nature-inspired hues and textures, expanding the Indoor Outdoor Biobased Xorel® palette for limitless design opportunity.
Explore Indoor Outdoor Biobased Xorel
It's a Lifestyle
For decades, the outdoor textile arena has had limited options, particularly when combining design, performance, and sustainability considerations. In response to these shifting market forces, we created Indoor Outdoor Biobased Xorel: the world's first plant-based, fossil fuel-free, commercial- grade indoor/outdoor textile—now featuring a softer, more supple hand.
Download Brochure
A New Sense of Touch
Inspired by feedback from the design community, we utilized new knitting methods to create a softer, more luxurious hand for Biobased Xorel® upholstery. Whether working indoors or lounging outside, you can now enjoy a more supple and inviting hand feel without sacrificing any of Xorel's industry-leading performance and sustainability traits.
A Green Revolution in Outdoor Textiles
Beauty, performance, and design all come together in the ultimate sustainable indoor outdoor textile, created for life.
Full Spectrum Collection
It has long been understood that healthy relationships make people happier, proving the importance of community-based design for all types of spaces. A building should serve its inhabitants and the place it occupies, engage with the public, and foster human connection. Designing inclusive and safe spaces must not only consider aesthetics, but also durability, cleanability, and sustainability. To meet these demands, our new Full Spectrum collection is designed to cover the full spectrum of life, work, and play.
Inspired by Nature, Made with Nature
Building upon the recently refreshed Xorel Meteor line, now boasting 81 shades, Xorel Nebula and Ion add 16 vibrant bolds and quiet pastels to Carnegie's best-selling Biobased Xorel® brand.
Clean, Conscious, Coated
Offered in 29 showstopping options, Precision has hue covered—and coated. With a silicone top layer, Precision delivers unmatched scratch and tear resistance, along with incredible stain resistance and ease of cleaning, all with no added finishes. Prolonging the longevity and quality of furniture with coated value performance, Precision is also part of Carnegie's Elements collection, providing a budget-conscious coated solution.
Explore Precision
Explore Elements, Value Performance
Download Coated Fabrics Guide
Unmatched Performance
When it comes to design, performance, and sustainability, our products outperform all existing textiles on the market offering a diverse selection of exceptionally durable materials designed to withstand the rigors of high-traffic environments with unwavering resilience and longevity.
Products that Last
Durable
Performance upholstery fabrics stands up to abuse in high-traffic areas. Up to 500,000 double-rubs on the Wyzenbeek Abrasion Test.
Easy to Clean
All fabrics can be aggressively cleaned with water, solvent cleaners, diluted bleach (up to 40%), and may other hospital grade disinfectant cleaners.

Inherently Antimicrobial
Inherently antibacterial, anti-fungal, anti-staph.

Performance without Finishes
Incredible stain resistance and ease of cleaning, all with no topical or chemical finishes.
Sustainable and Proven

100% PVC + PFAS Free
Free of PVC, PFAS, chlorine, plasticizers, heavy metals and ozone depleting chemicals.

Biobased Content
The collection contains Biobased Xorel - a true plant-based product (25-91%) with a significantly reduced carbon footprint.
Third Party Certified
Biobased Xorel achieves Cradle to Cradle Gold/Silver, SCS Indoor Air Advantage Gold, Green Spec, TUV Austria OK biobased, USDA Certified Biobased Product, and Up to 4 LEED points.
HPDs
We provide Health Product Declarations (HPDs) for every product we offer.