The Beauty of Quiet
Beauty and function combine to create Xorel Artform, an acoustical panel system that fuses the artful performance of Xorel® textiles with superior sound absorbing capabilities, transforming interior spaces through dimension and utility.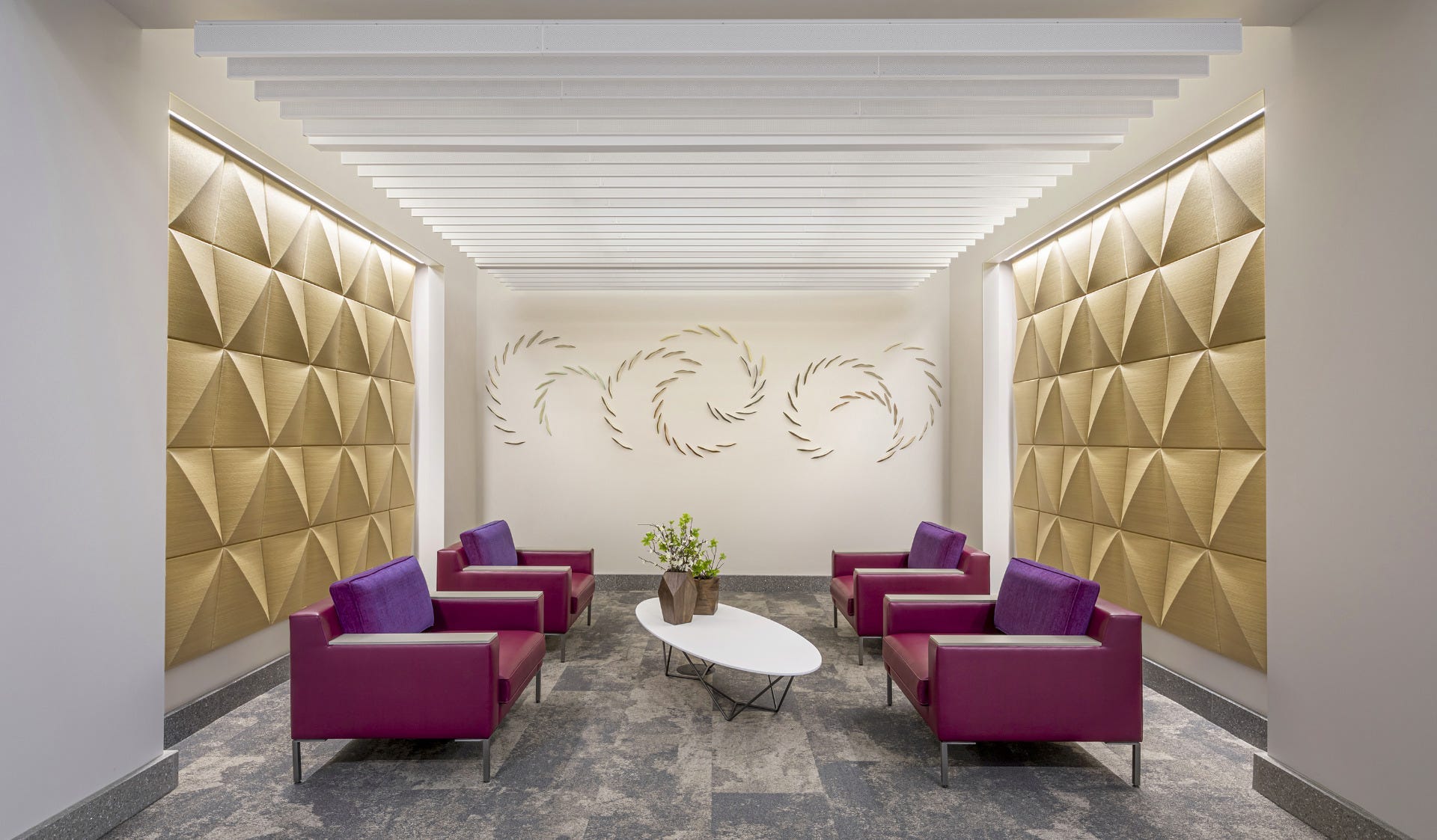 Xorel Artform Waveline 3D
Location:
Riley Hospital for Children at UI Health
Designer:
BSA LifeStructures
Photography:
Caleb Tkach, AIAP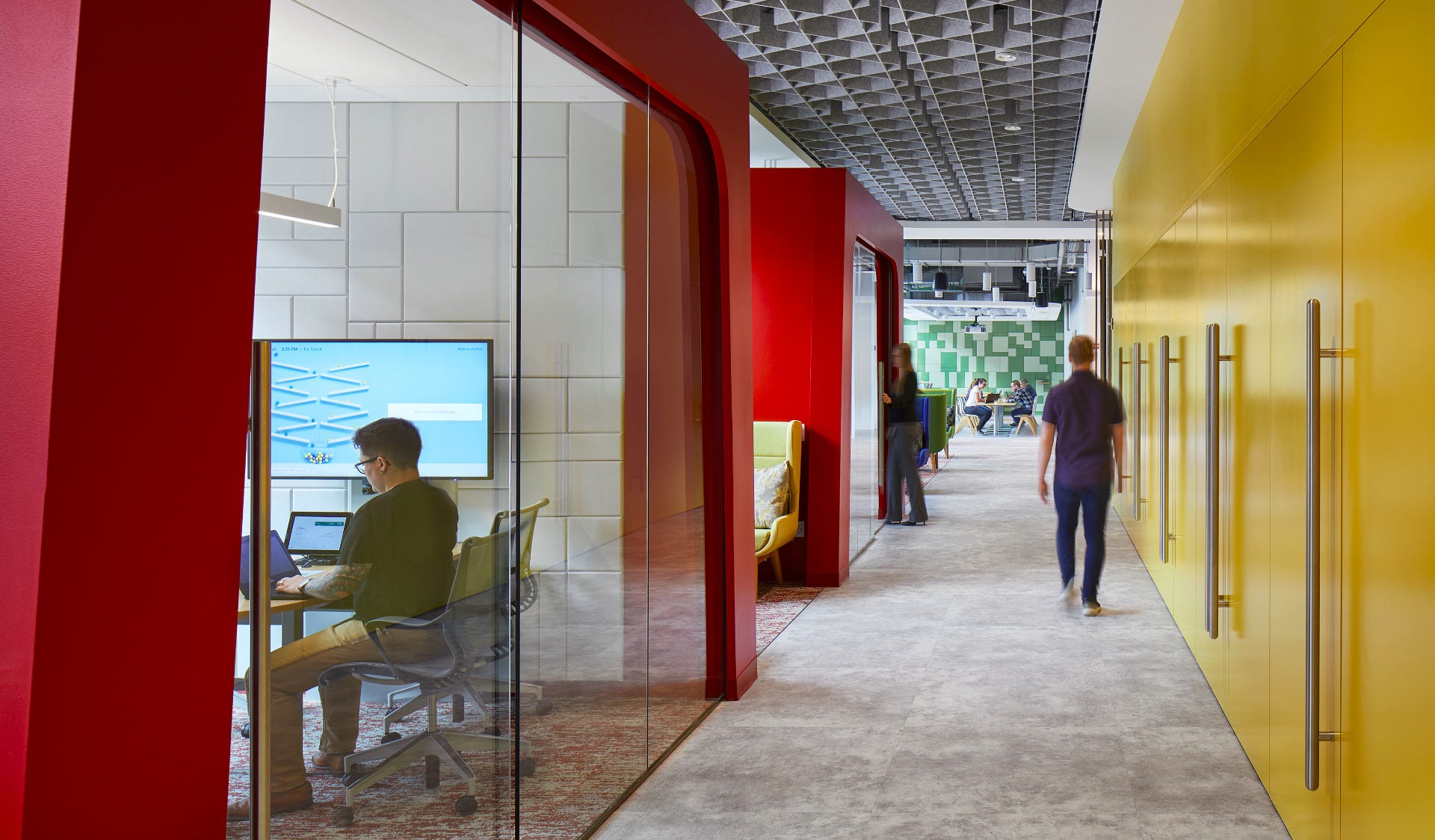 Xorel Artform Custom Panels
Location:
Confidential Project by Stantec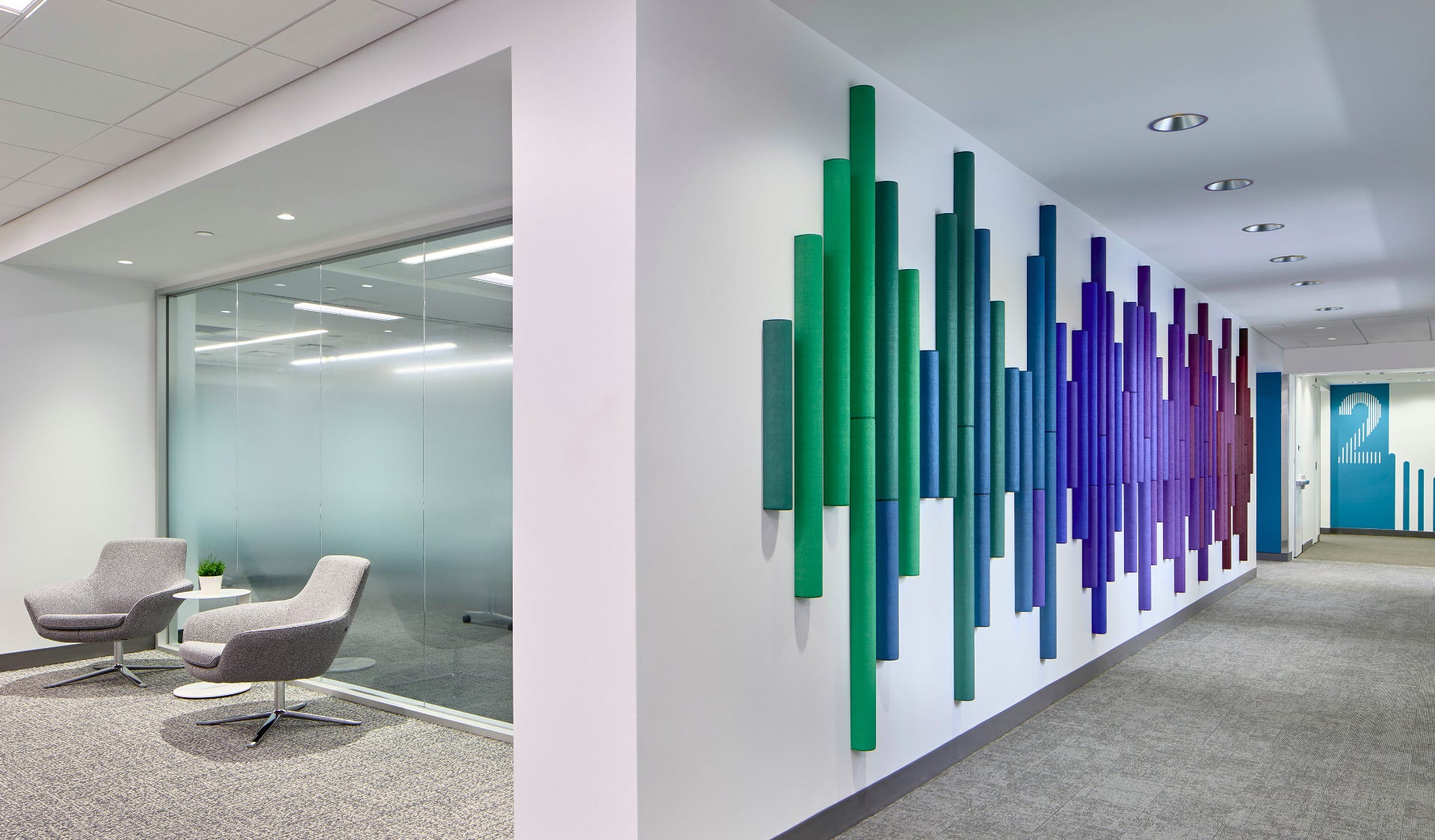 Xorel Artform Ridge
Location:
Vanguard, Malvern, PA; Specifier FCA
Photography:
Jeffrey Totaro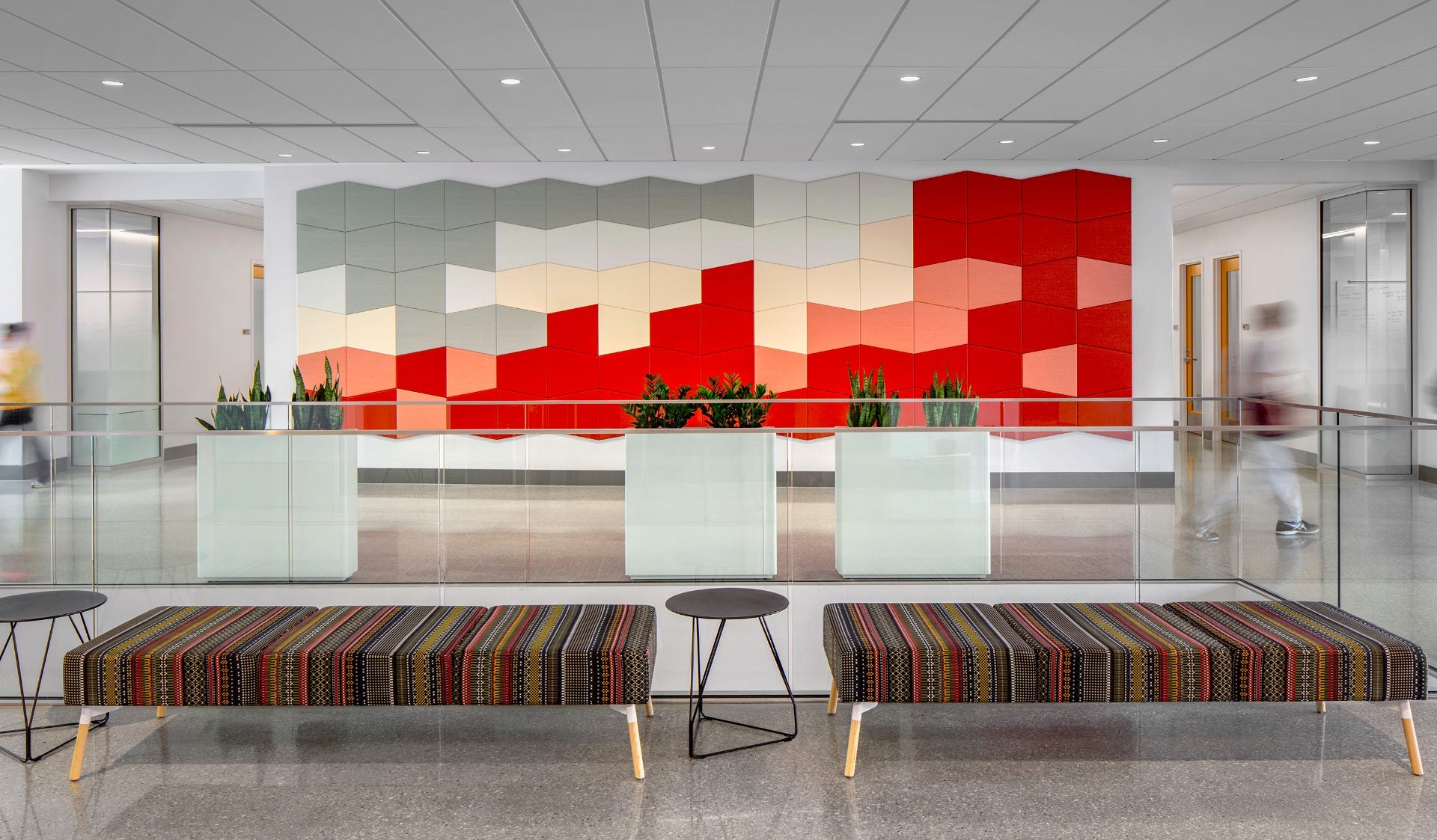 Xorel Artform Waveline
Location:
University of Kansas Health Education Building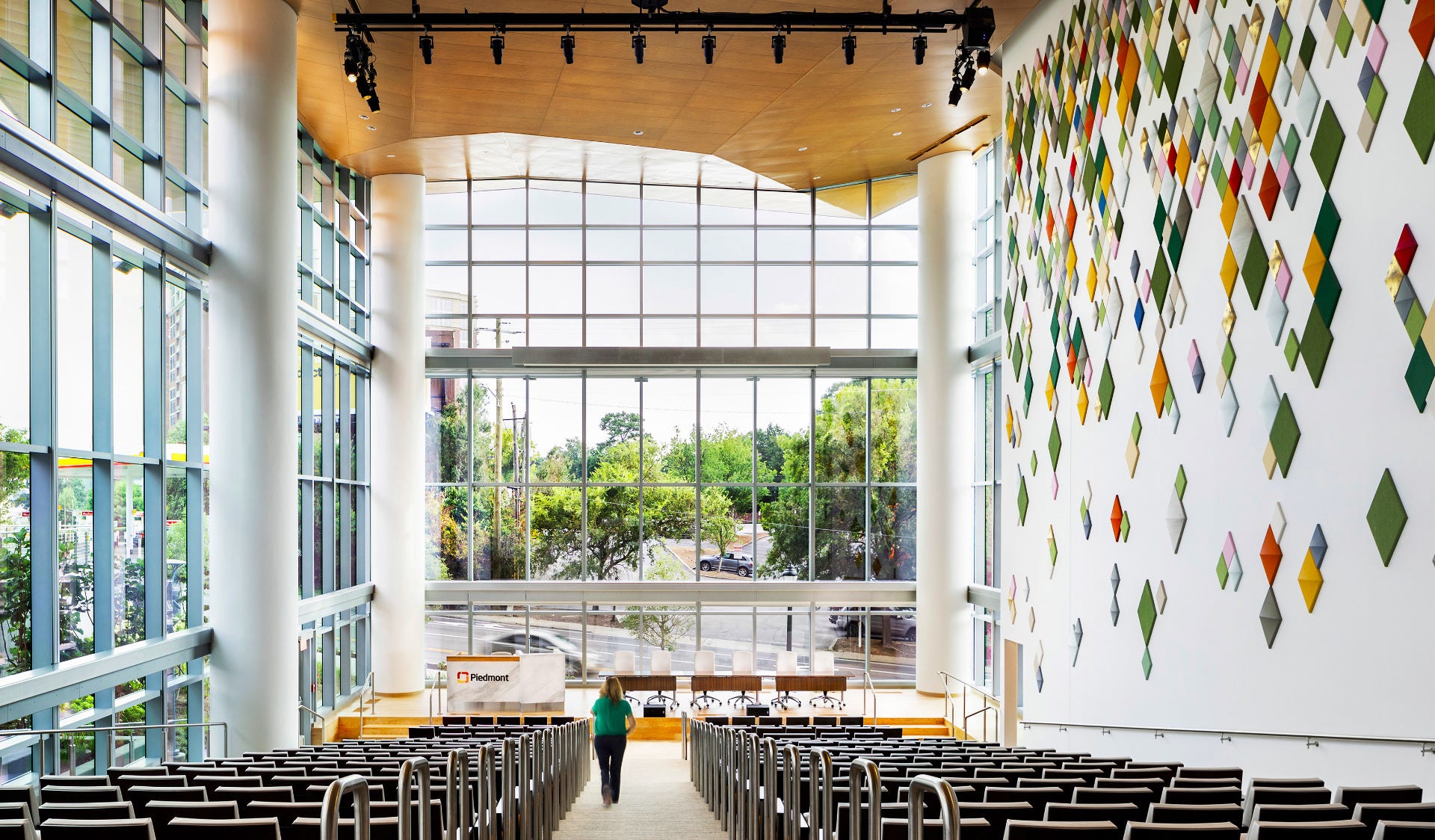 Xorel Artform Diamond, Diamond 3D
Location:
Marcus Tower at Piedmont Atlanta Hospital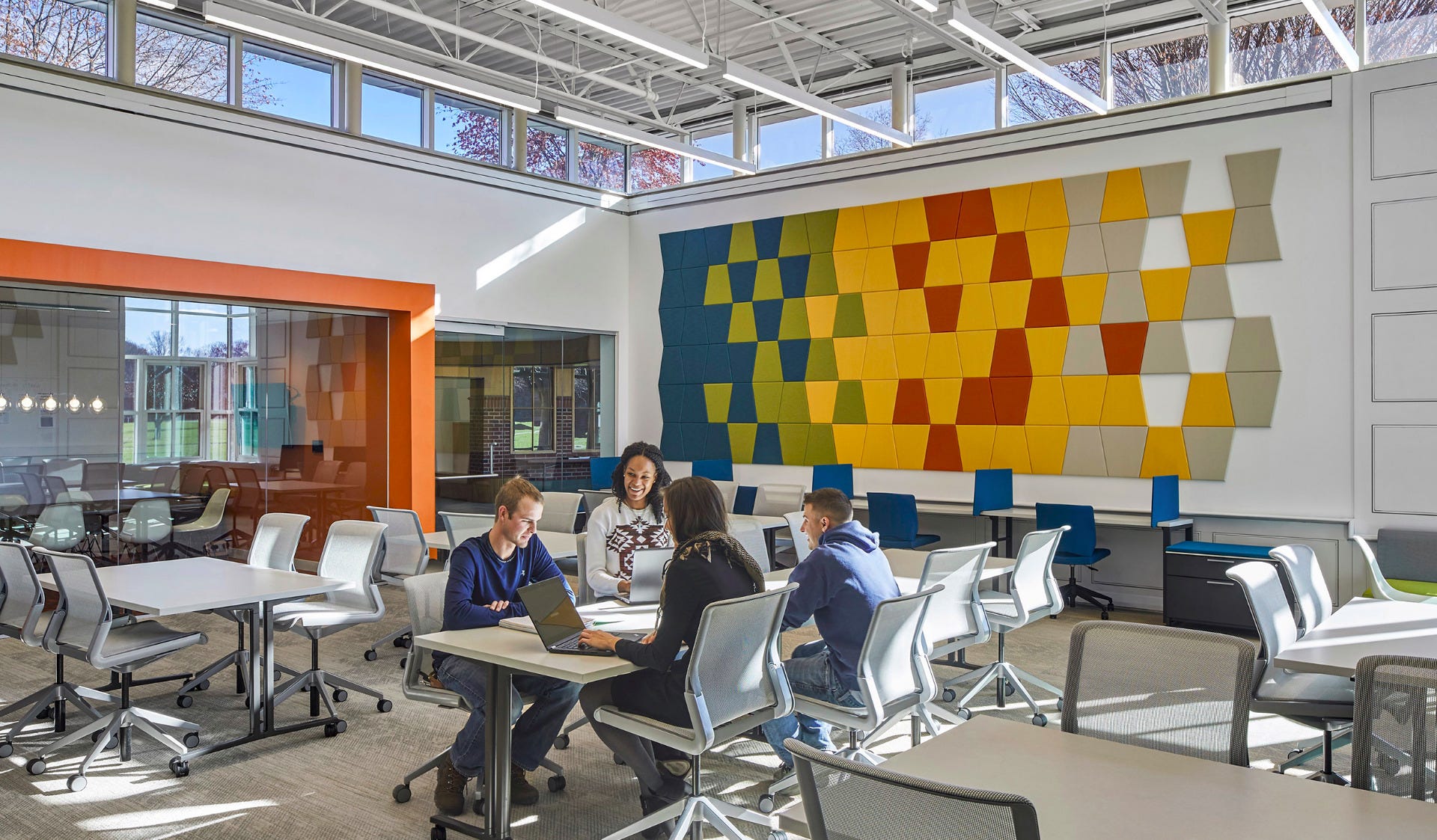 Xorel Artform Waveline
Location:
Quinnipiac School of Business, Hamden, CT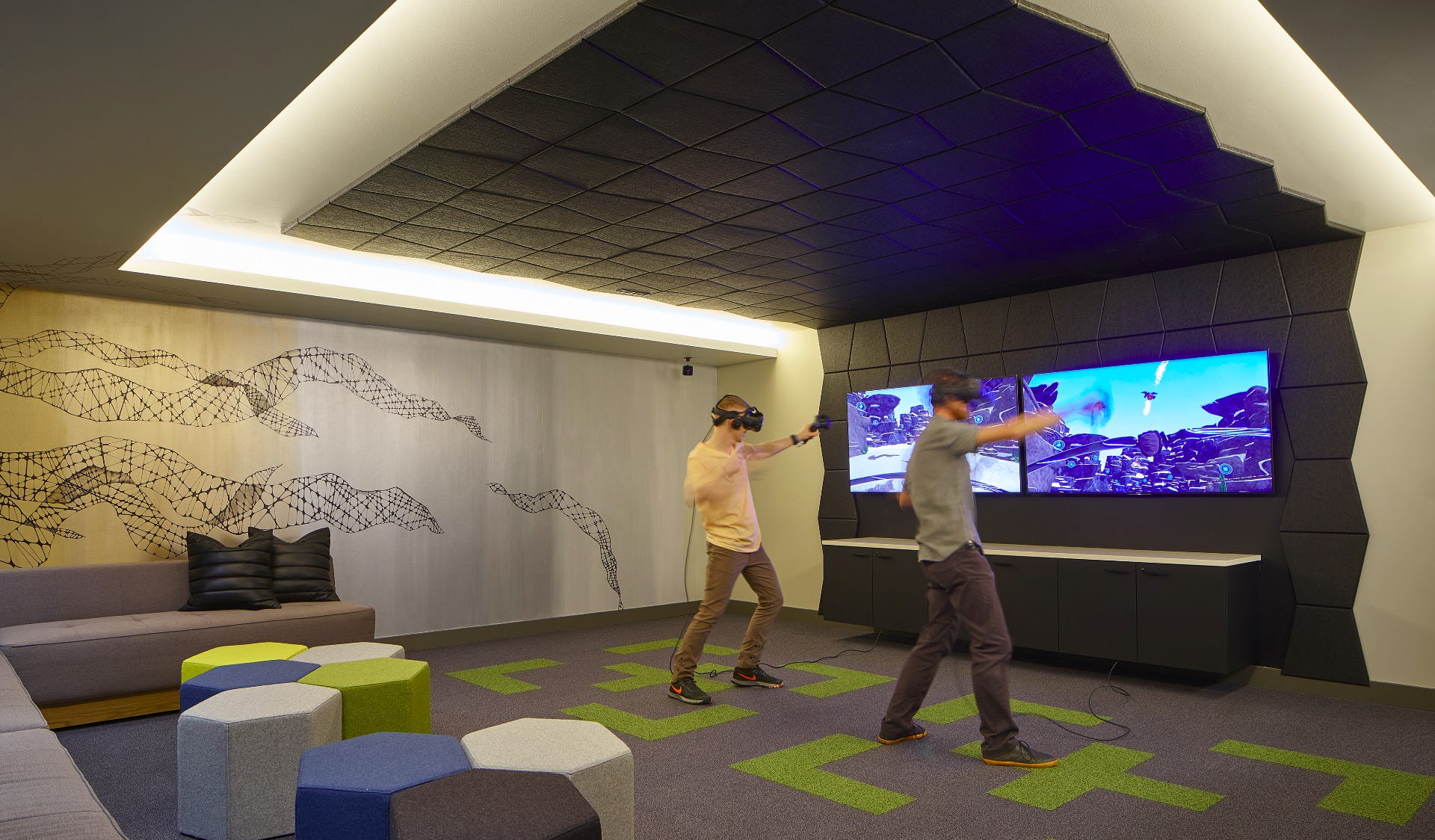 Xorel Artform Waveline
Location:
Modera Belmont Apartments, Portland, OR
Acoustic Solutions for Every Surface
Available in over 350 textile patterns, textures, and colors, your design opportunities with Xorel Artform are limited only by your imagination.
Select an application to view shapes, specs, and textile options.
Made with

Xorel is the safest, most environmentally responsible textile on the market. A woven polyethylene with strength at its core, Xorel achieves high durability and ease of maintenance without added coatings or finishes.
Learn more
An Artful Solution that Goes Beyond Great Acoustics
Easy to Clean
Stain resistant Xorel yarns make clean up a breeze. Panels can be cleaned with water soluble cleaners, bleach, and many other hospital grade disinfectants without any deterioration in quality.
Durable
Xorel textile stands up to abuse and tearing in high traffic areas.
Sustainable + Proven
Always free of PVC, finishes, chlorine, plasticizers, heavy metals and ozone depleting chemicals. Xorel textile is Cradle to Cradle™ and Living Product Challenge Imperative Certified (Biobased Xorel).
Xorel Artform. Our Passion, Your Inspiration
Easy to Install
Fast and easy to install with minimal disruption and clean up, Xorel Artform is the optimal solution to address post occupancy acoustical issues.
Download Brochure
Free Acoustic Design Services
Give us your mood boards, color palette, elevations, dimensions, and budget, and we'll create custom layouts and fabric options that optimize box sets and panel counts along with exact price quotes. Carnegie Design Services is always available, and always free!
Get Started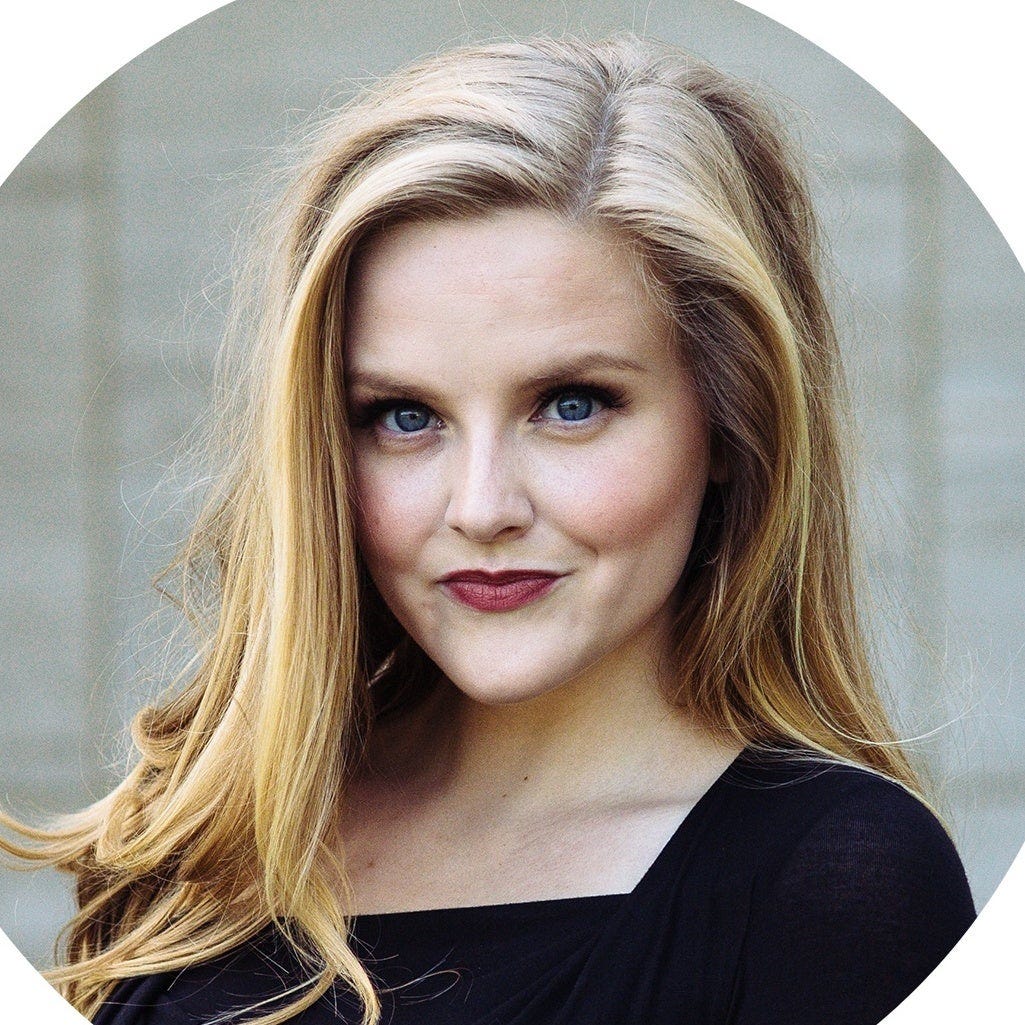 "By the time we realized Xorel Artform was the right choice, we were on a major time crunch. Carnegie Design Services was quick and easy to work with, and with their expert help, we were able to complete the project in a mere couple weeks".
Choose a Solution to Get Started