Trailblazers and Proud of It
Our success as industry trailblazers started in 1950 with Carnegie's founder Bob Goldman's core philosophy: do good, never settle, be better. Remaining true to this philosophy, we have been proudly pioneering in the 70 years since.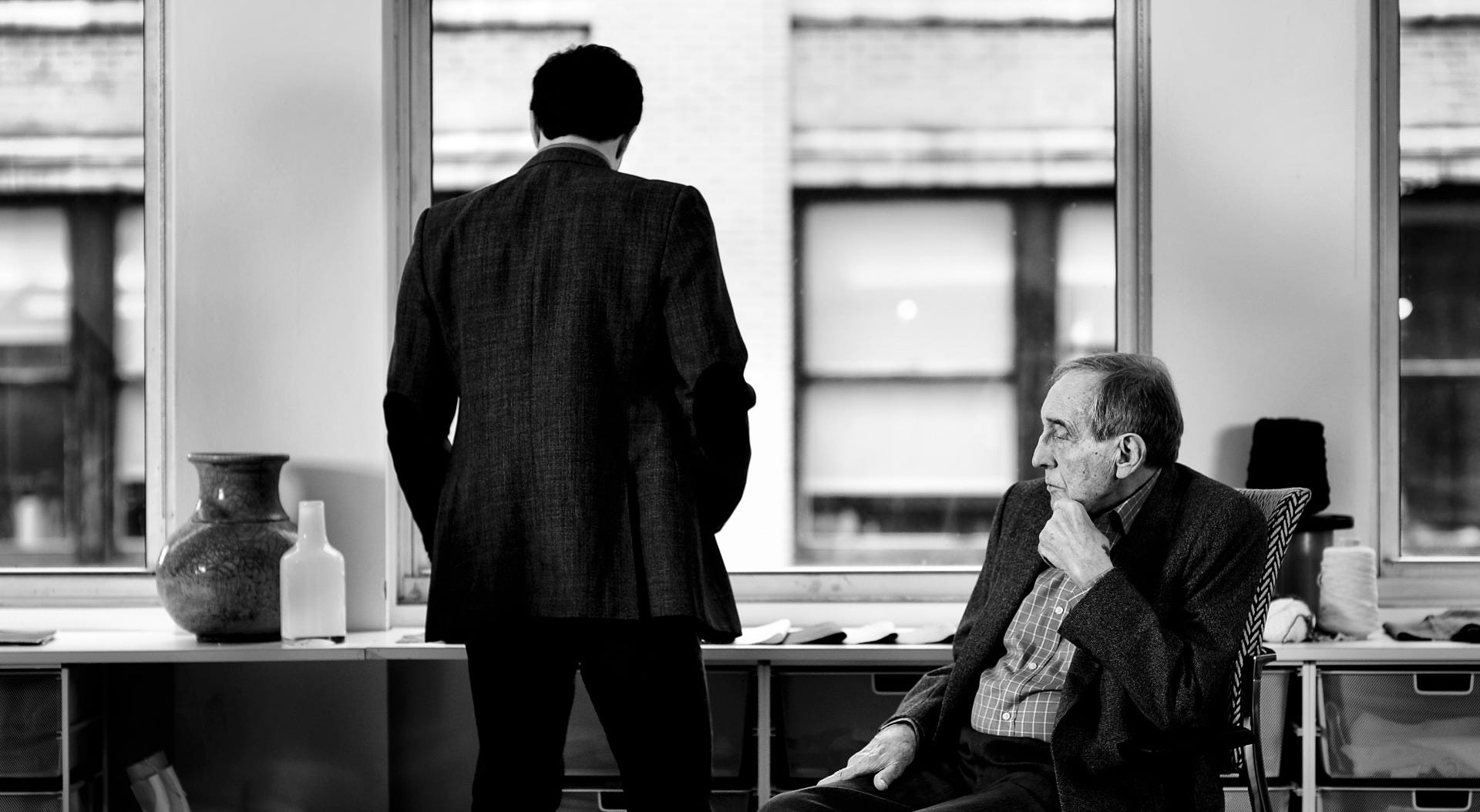 Building a Creative Business
Founder Bob Goldman and his son Cliff built Carnegie on fundamental principles – the commitment to design excellence, to our employees and customers, and to the pursuit of developing sustainable materials. These principles still guide our company today and have allowed us to be an innovative leader in the industry since 1950. We have established a tradition of pioneering firsts, including the development of our own Xorel®Brand textiles which provide a durable alternative to PVC materials and Biobased Xorel®, the first plant based high performance textile in the world.
Additionally, we have built a reputation for our ongoing and comprehensive commitment to the environment through all parts of our business cycle, we are a member of the Be Original organization which protect original design, we consistently maintain B Corp certification, and we are the first and only PVC-free interior textile and wallcovering company in the industry.
In 2017, Calera Capital partnered with Cliff Goldman to become the majority owner of Carnegie. Founded in 1991, Calera Capital has a 28 year history of building businesses of enduring value in partnership with founders, families and management team which enables Carnegie to continue the steadfast dedication to our founding principles.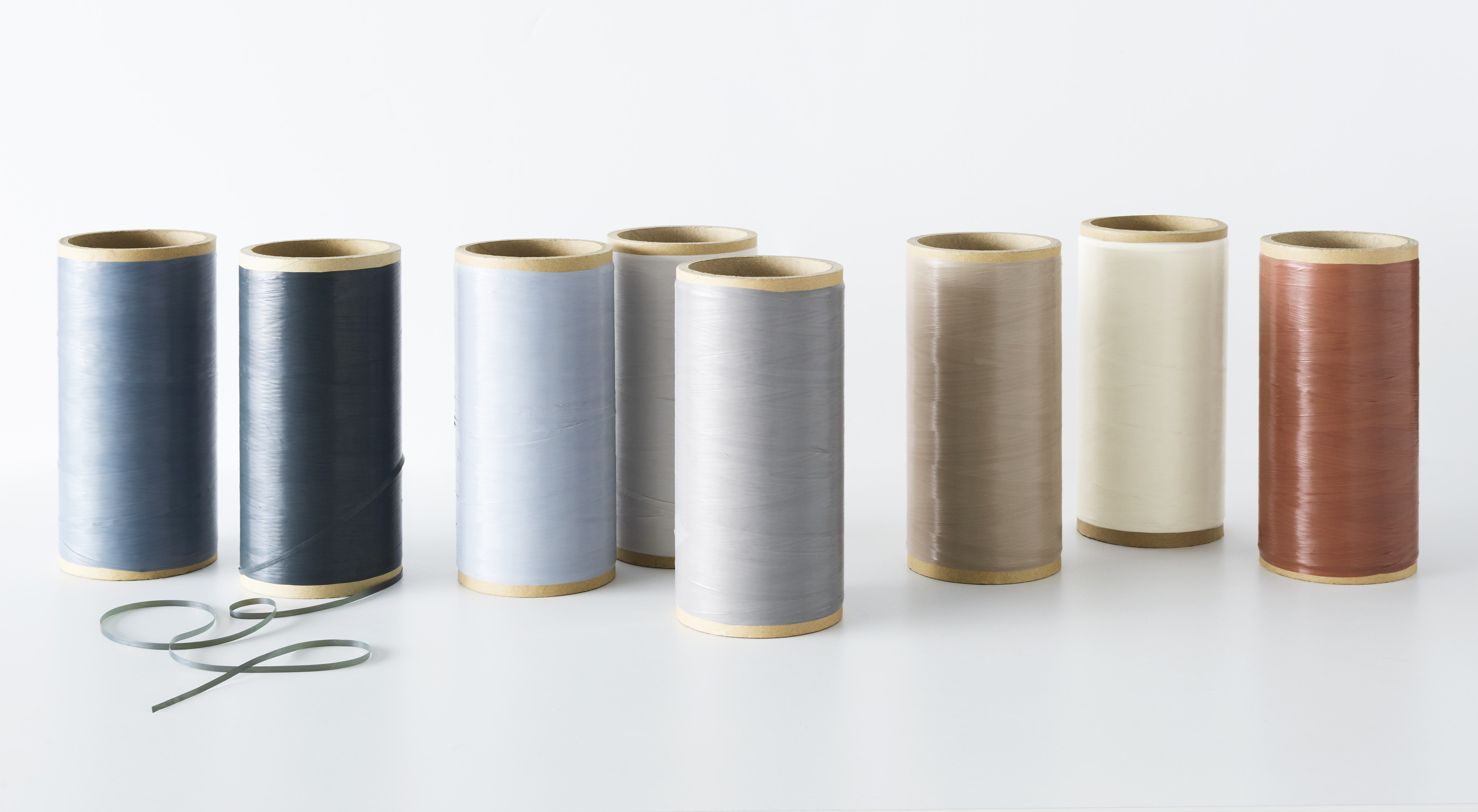 Our Path to Sustainability
Our commitment to sustainability was a natural outgrowth of the development of Xorel in the late 1970's and 80's. The more Bob Goldman learned through this material development; its makeup and small manufacturing footprint, the more intrigued he became. By contrast, as he examined the issues with PVC (polymerizing vinyl chloride) or vinyl – the most ubiquitous wallcovering material used in commercial buildings – he recognized issues with the production that few people at the time were addressing or even thinking about: that the manufacturing, use and disposal of PVC releases dangerous toxins that are harmful to people and the planet. He understood Xorel could provide a sound alternative.
Because we were so deeply involved in Xorel product development and manufacturing, we took a unique approach and invested in not only our own supply chain but also in the Xorel yarn itself. Partnering with independent manufacturing facilities while controlling the development, testing and future production directly, Carnegie still controls every aspect of Xorel innovation, design and production. This full manufacturing approach pushes innovation boundaries beyond design, color and technical specifications to reach further into material resourcing, impact in use and disposal.
This entrepreneurial and sustainable approach is applied to the entire range of product offerings and partnerships Carnegie has today. From cutting edge upholstery fabrics to innovative drapery, wallcoverings and finished product solutions, we are continually at the forefront of new product technologies to deliver groundbreaking and impactful product 100% PVC free innovations.
Walking The Talk
In the late 90's, Bob handed over the leadership of Carnegie to his son Cliff Goldman. With a visionary passion, Cliff dove into the quiet but growing sustainability movement around building materials. Understanding that sustainability of materials would be a concern for this industry moving forward and that transparency was a critical part of being an environmental company, he began working with the Cradle to Cradle protocol MBDC (William McDonough and Michael Braungart). In 2007, Xorel achieved Cradle to Cradle Silver Certification, the first wallcovering product to receive this certification. An important part of the Xorel story is the fact that no added finishes or coatings are used to enhance performance. We believe that the extreme use of fluorocarbons on textiles was wrong-headed and instead, develop our expansive product range under the mantra that "the best finish is no finish".
We also pioneered the development of thermoplastic olefin (TPO) chemistry as a cleaner and safer alternative to coated, printed PVC wallcovering products. Today, we lead the marketplace with a growing number of pattern and design options that enable designers to avoid the use of vinyl wallcoverings.
Strive to Do Better
Like his father before him, Cliff continued to push the company to do better. This included paving a path to Cradle to Cradle Gold Certification. His goal to make Xorel from plant based rather than fossil fuels was realized and we proudly introduced Biobased Xorel® in 2013. Biobased Xorel is the first plant-based high-performance interior material from a carbon-positive platform in the world and the first USDA biobased textile in the industry. In 2019, Biobased Xorel became the first textile certified under the advanced Living Product Challenge protocol of the International Living Future Institute.
Be Good, B Corp
Being a caring, thoughtful and responsible company has always been part of Carnegie's DNA, thanks to the culture established by Bob and Cliff Goldman. Our company was built on these fundamental principles: design excellence, a commitment to employees and clients, and the pursuit of sustainable materials. Our responsibility is bigger than sustainability alone. We believe in business for good for our employees, clients, and the planet and remain committed to creating a better tomorrow. Becoming a Certified B Corporation in 2014 and being recognized by B Lab as Best For The World in 2018 and 2019, validates the way we commit and behave as a corporation.

Every Project Sparks our Imagination
As design-innovators, bringing distinct visions to life is our business. It's what we love doing every day. We hold true to a vision that creatively-born design solutions can transform environments and we have built our Creative Studio, Design Ally® client services and Sales philosophy around this core concept of sparking creativity and collaboration.
Creative curiosity is inherent to Carnegie, as is our dedication to exploration, research, and material innovation. With a talented and diverse team that includes textile designers, graphic designers, weavers, artists and painters, our Creative Studio works harmoniously together to spark creativity, collectively. Radically transparent, open and collaborative, our studio is your partner in design - a creative wonderland that you can think of as an extension to your own studio.
This partnering has contributed to 70 years of client success and industry innovations. Whether it's a design, product or technical challenge, we know innovations come from working through challenges together with our clients.
Nothing matches the thrill of imagining a product, nurturing its development and then watching it become a successful solution in the marketplace. Carnegie continues to be fully committed to the architectural and design community in terms of design excellence, respect for our clients and a commitment to the best treatment of the planet.
We didn't set out to be trailblazers. We are guided always by striving to do good, never settle, and be better.